Diogenidész elmélkedései a pszichedelikus zenéről - III.rész
Diogenidész folytatja elmélkedését a pszichedelikus zenéről. Az első részt itt, a másodikat itt olvashatjátok.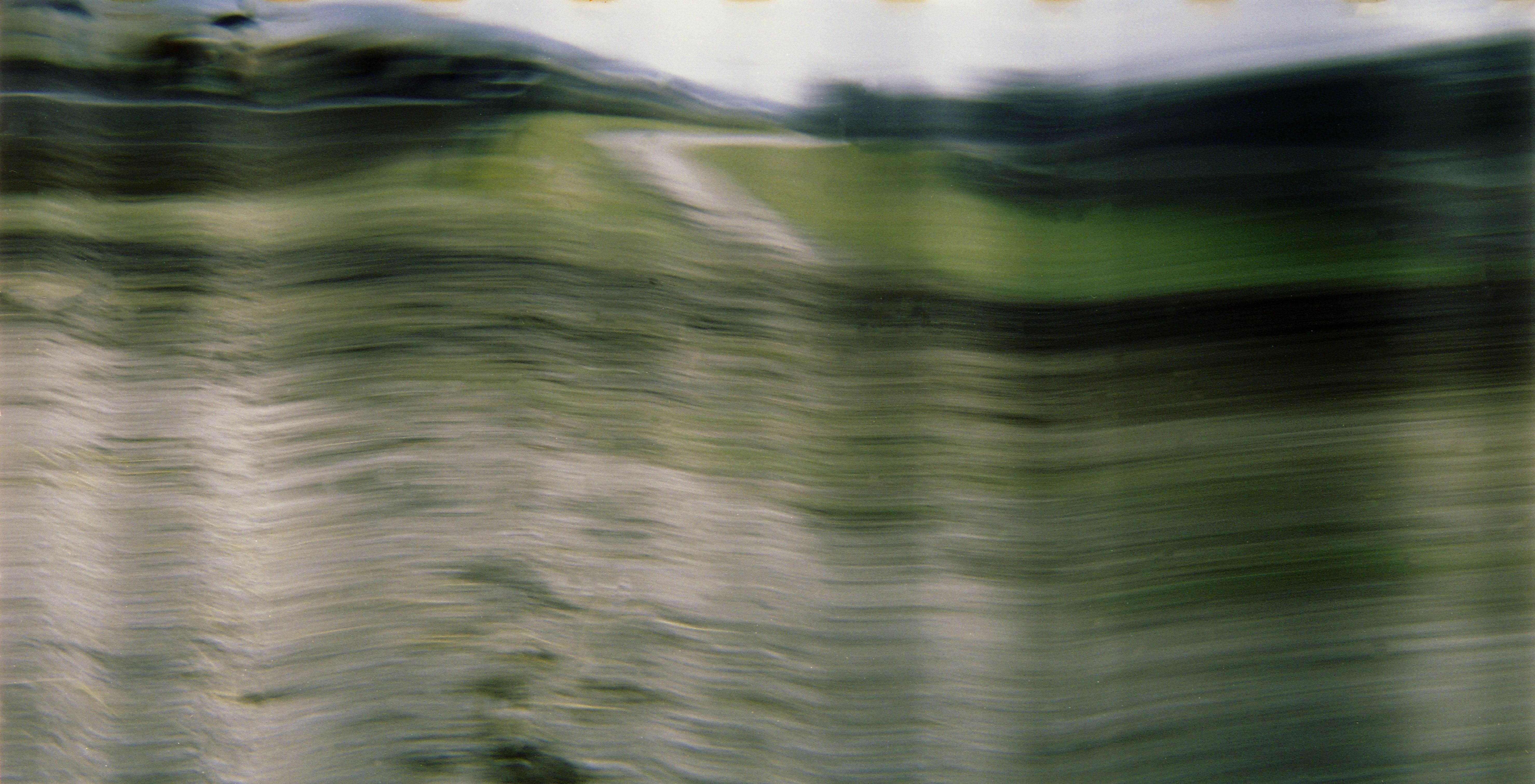 Szita János: Az Idő és az Út (2011)
A megújulás és az ő különb-különb gyökerei
    Ezt a véleményemet támasztja alá, hogy épp a pszichedelikus az egyik első olyan populáris zenei irányzat, melynek művelői valóban hasznát vehették esetleges klasszikus zenei képzettségüknek. S hogy ezek a muzsikusok – természetesen az egyéni kiugrás nagyobb lehetősége/valószínűsége mellett – miért is váltottak, arra vonatkozóan az eredetileg csellistának tanult basszusgitáros, Jack Bruce ad egy egészen elfogadhatónak tűnő magyarázatot a Cream búcsúkoncertjéről készült dokumentumfilmben[41]:
   Tudod, egyszerűen rosszul tanítottak. Mindenkit ugyanarra, tekintet nélkül az egyénben rejlő képességekre és hasonlókra. Nem fordítottak gondot arra, hogy feltárják az egyéni sajátosságokat, ha értesz. Az improvizáció pedig valami olyan volt, amit tényleg főgonosznak tekintettek.
  Vagyis ezek a fiatal muzsikusok úgy érezték, képzésükkel szűk egyenruhába, a művészet eredendő – mondhatni: pszichedelikus ragyogású – sokszínű kavalkádját szinte cinikusan eltitkoló, kötelező fekete frakkba bújtatták őket és megfosztották önmaguk kifejezésének, alkotói/előadói szabadságának jelentős részétől – ami bizonyos mértékig jogos érzés, hiszen a hangjegyről-hangjegyre lejátszandó klasszikus zenei művek meglehetősen szűk teret engednek az interpretátor önkifejezésének, a pillanatnyi hangulat visszaadásának, legyen az akár a közönségé, akár magáé az előadóé – és zenéjük állandó megújításának lehetőségétől, amit itt véltek újra föllelni.
    Mert a pszichedelikus zene minden kétséget kizáróan innovatív. Emellett szól az a tény is, hogy – a kifejezni szándékozott élmények jellegéből egyébiránt természetesen következő módon – tökéletesen elfértek benne még a legelvontabb, a közönség túlnyomó része által egyszerűen "hallgathatatlannak" ítélt törekvések és kísérletek is. Az olyanok, mint Napoleon XIV – akár a jóval későbbi rap ősének is tekinthető – őrült szövegelése a kifejezetten a diliházra utaló "They're Coming to Take Me Away, Ha-haaaa" című 1966-os bakeliten[42], a new yorki Fugs gyakorta tudatosan hamis, fülsértő "amatőrködése" vagy a nyugat-berlini Amon Düül II diszharmonikus, véghetetlenül monoton "Psychedelic Underground"-ja[43] (ezt az új zenék közszájon forgó megnevezésére és az illegalitásra egyaránt utaló címet adták második albumuknak). S hogy miért "illegális"? Hááát… Szerintem elég annyit megemlítenem, hogy első albumuk a keresztény hitvilágban oly középponti szerepet betöltő "Agnus Dei"[44] fogalmára kifejezetten szentséggyalázó módon rímelő "Phallus Dei"[45] volt. De ugyanennyire – ha nem még inkább – experimentális muzsika a Zweisten egyetlen éjszaka alatt rögzített tripla albuma, a "Trip Flipout Meditation"[46], mely bevallottan egy LSD-utazás hangdokumentuma, a Beatles csak zajokból összevágott "Revolution 9"-ja[47] vagy John Lennonnak még a Beatles tagjaként közreadott három önálló LP-je – a "Two Virgins"[48], a "Life with the Lions" [49] és a "Wedding Album"[50] – is, melyek közül az első kettő az "Unfinished Music"[51] alcímet viseli. Ezekben az anyagokban igen világosan érzékelhető például a japán kabuki- és no-színházak hangzásvilágának – minden bizonnyal Yoko Ono közvetítette – hatása is.
    S ha már itt tartunk: a pszichedelikus zene a megszokottak mellett gyakorta merített olyan nem-nyugati forrásokból, mint az indiai ragák és mantrázások, illetve – a Monterey sztárjai közt is fellépő Hugh Masekela révén – Afrika zenéje, ezzel megtéve az első lépéseket a mai értelemben vett világzene felé. (Közel sem véletlen tehát, hogy a szitár indiai nagymestere, Ravi Shankar koncertet adott mind az 1967-es monterey-i,[52] mind a két évvel későbbi woodstocki fesztiválon,[53] olyannyira, hogy az ő – a felvételek tanúsága szerint például Jimi Hendrix által is csodálattal figyelt – előadása zárja Donn Alan Pennebaker-nek az előbbin forgatott, s 1968-ban bemutatott dokumentumfilmjét.[54]) Az ind, általánosabban fogalmazva: az ázsiai zene hangszerei és dallamvilága bukkan fel olyan kiemelkedő előadók egyes darabjaiban, mint például a Beatles[55], a Yardbirds[56]és Eric Burdon & The Animals[57], a keleti gondolkodásnak és kultúrának mélyen elkötelezett George Harrison pedig olyan remekbe szabott, elektronikus hatásokkal feldúsított ind zenén alapuló muzsikát készít "Wonderwall Music"[58] címen Joe Massot filmjéhez[59], hogy attól a Transglobal Underground is megnyalná mind a tíz ujját, ma, több mint negyven évvel később. De léteznek ennél áttételesebb, közvetettebb nem-európai hatások is: a Cream esetében például az, hogy – bizonyára az ind zenében is jártas, fentebb már idézett Jack Bruce hatására – Ginger Baker dobolása pontosan ugyanazzal az odafigyelő szabadsággal követte Eric Clapton gitárszólóit, mint ami a tabla és a szitár indiai mestereinél megfigyelhető.
D.A. Pennabaker : Monterey Pop (1968)
   S a dolog – némiképp meglepő (?) módon – fordítva is működött: Ravi Shankar saját nyilatkozata szerint épp e populáris zenei kísérletek művészi szempontból (is) sikeres volta láttán döntött úgy, hogy "West Meets East"[60] címmel, három olyan lemezt is kiad, melyeken a nyugati klasszikus zene óriásaival, előbb Yehudi Menuhin hegedűművésszel[61], majd néhány évvel később a harmadikként hozzájuk csatlakozott Jean-Pierre Rampal fuvolaművésszel[62] muzsikál együtt, s hogy megkomponálja a maga két, a nyugati klasszikus zene szabályait követő szitárversenyét, melyek közül az első a Londoni Szimfonikusok közreműködésével és André Previn vezényletével,[63] a második pedig a Zubin Mehta irányította Londoni Filharmonikusokkal[64] került kiadásra.
folyt.köv.
Szerző: Diogenidész
[41] Farewell Concert. Rendező: Tony Palmer. Hang: Graham Haines. A felvétel rögzítésének helye és időpontja: Royal Albert Hall, London, 1968. november 26. Megjelent: 1980. Gyártó: BBC TV. Kiadta: Image Entertainmen
[42] Jönnek, hogy beszállítsanak, ha-haaaa. Kiadta: Rhino.
[43] Pszichedelikus földalatti, 1969. Kiadta: Repertoire.
[44] Isten báránya.
[45] Isten fasza, 1969. Kiadta: Repertoire.
[46] Elszállt drogos meditáció, 1970. Kiadta: Captain Trip Records.
[47] A 9-es számú forradalom. Szerzők: Lennon-McCartney. Első megjelenés: The Beatles (White Album), 1968. Kiadta: Apple/Capitol/EMI.
[48] Két szűz, 1968. Kiadta: Video Arts.
[49] Élet az oroszlánok közt, 1969. Kiadta: Ryko Distribution/Rykodiscs.
[50] Mennyegzői album, 1969. Kiadta: Ryko Distribution/Rykodiscs.
[51] Befejezetlen zene.
[52] Ravi Shankar at the Monterey International Pop Festival LP, 1967. Kiadta: One Way Records.
[53] Ravi Shankar at the Woodstock Festival LP, 1970. Kiadta: Beat Goes On.
[54] Monterey Pop, 1968. Rendező: D. A. Pennebaker. Operatőrök: D. A. Pennebaker, Albert Maysles, Barry Feinstein, James Desmond, Nicholas Proferes és Richard Leacock. Gyártó: Home Vision Entertainment/Leacock Pennebaker Films/The Monterey International Pop Festival Foundation.
[55] Love You To (szerző: Harrison) és Tomorrow Never Knows (szerzők: Lennon-McCartney, mindkettő első megjelenése: Revolver LP, kiadta: Capitol), Within You Without You (szerző: Harrison, első megjelenés: Sergeant Pepper's Lonely Hearts Club Band LP, 1967. kiadta: Parlophone) és The Inner Light (szerző: Harrison, első megjelenés: kislemez, 1968, kiadta: Parlophone).
[56] Heart Full of Soul. Szerző: Graham Gouldman. Első megjelenés: kislemez, 1966. Kiadta: Charly Records.
[57] Winds of Change. Szerzők: Briggs-Burdon-Jenkins-McCulloch-Weider. Első megjelenés: Winds of Change LP, 1967. Kiadta: One Way Records.
[58] Csodafal-zene LP, 1968. Kiadta: Apple Corps.
[59] Wonderwall, 1969. Rendező: Joe Massot. Forgatókönyv: Gérard Brash és Guillermo Cabrera Infante. Operatőr: Harry Waxman. Főszereplők: Jack MacGowran és Jane Birkin. Gyártó: Alan Core Films.
[60] Nyugat és Kelet találkozása.
[61] West Meets East, 1966 (kiadta: His Master's Voice) és West Meets East Vol 2, 1968 (kiadta: Angel Records).
[62] Improvisations, West Meets East Album 3, 1976. Kiadta: His Master's Voice.
[63] Concerto for Sitar and Orchestra, 1971. Kiadta: His Master's Voice.
[64] Raga Mala (Garland of Ragas) Sitar Concerto No 2, 1982. Kiadta: Angel Records.
A bejegyzés trackback címe:
Kommentek:
A hozzászólások a vonatkozó jogszabályok értelmében felhasználói tartalomnak minősülnek, értük a szolgáltatás technikai üzemeltetője semmilyen felelősséget nem vállal, azokat nem ellenőrzi. Kifogás esetén forduljon a blog szerkesztőjéhez. Részletek a Felhasználási feltételekben és az adatvédelmi tájékoztatóban.