Shakin' interjú
Hölgyeim és Uraim, Magyarország vezércsillaga, a Shakin' együttes adott nekünk interjút új daluk, a Leave Me Alone megjelenése kapcsán.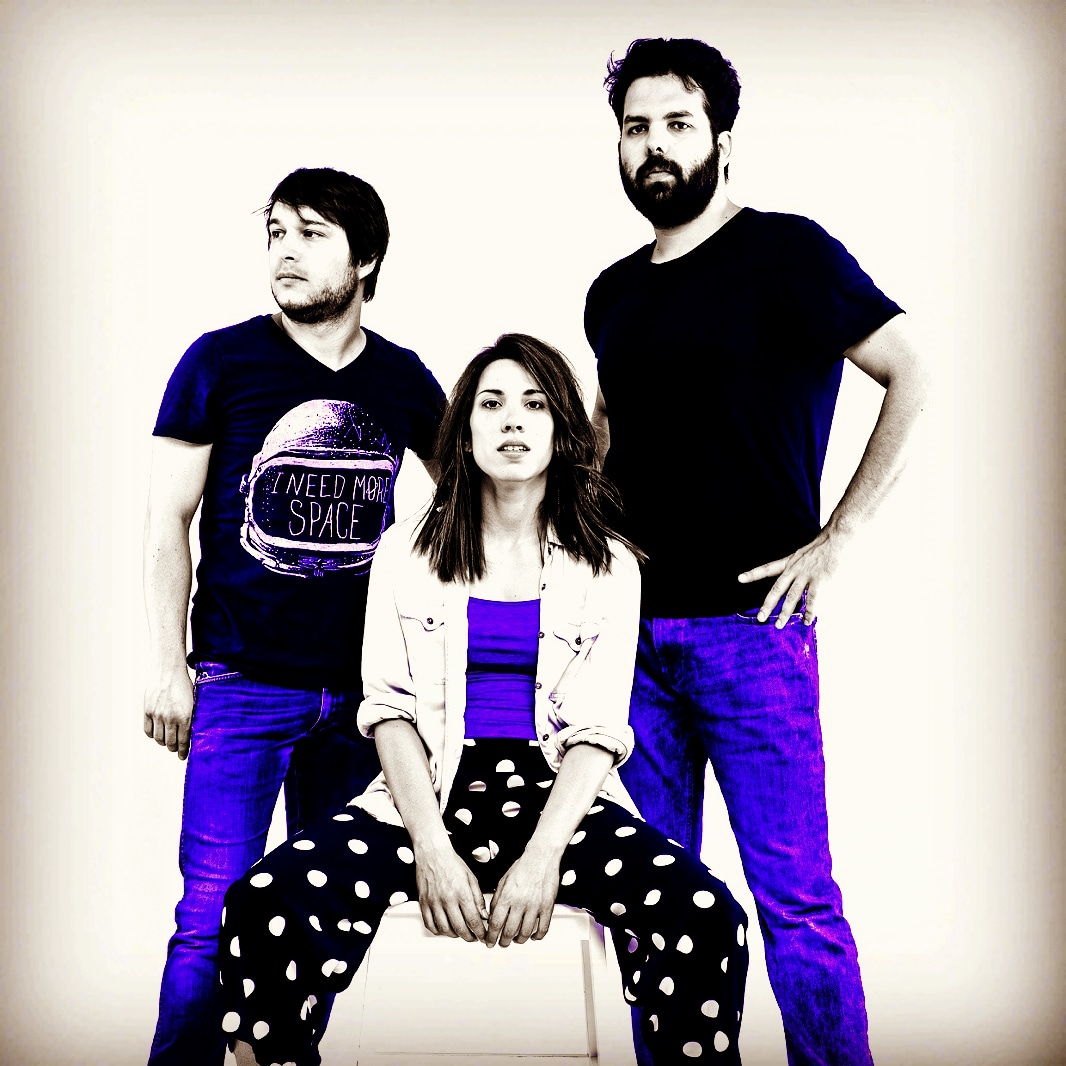 Nagylemez Blog: Megérkezett új dalotok, a Leave Me Alone. Ezt már nagyon régóta játsszátok konczertjeiteken és a közönség rendesen odavan érte (a Gólyában például többen összeütköztünk a zene hatására járt tánczunk közben). Bevallom, nekem is ez a kedvenc Shakin' szerzeményem. Hogy született ez a lassan generációs himnusszá váló dal?
Verus: Vezércsillag :D Olyan másfél éve leültünk akusztikolni. Dani énekelgette és gitározta a refrént, én meg elkezdtem versszakokat írni-énekelni.
Dani: Eredetileg akusztikus gitáros dal volt, gyorsabb és lazább, mint amilyenné idővel vált. A jelzőid egy kissé túlzóak, nem gondolod?

Sokan mondták már koncertek után, hogy ez a dal tetszett nekik a legjobban, erről pont nemrégiben beszélgettünk. Eleinte picit furcsának találtuk a dolgot, mert mi meg pont azt éreztük, hogy nem tudjuk igazán jól eljátszani. De lehet, hogy akkor mégis. Vagy a többi számot még szarabbul  játsszuk, ki tudja.

NB: Mindenkinek kötelező elolvasnia a szöveget. Szerintetek miről szól, mit fejez ki? Mennyi köze van a híres Villangó Pincészethez és mennyi Haruki Murakamihoz?
Verus: OK, elolvastam. Hát a szöveg számomra egy nem feltétlenül metaforikus párbeszéd, ahol a refrén mondanivalójával könnyebb egyetértenem, de én mégis a másikat éneklem. A Pincészethez kevesebb köze van a dalnak, mint az ember azt elsőre gondolná, Murakamihoz pedig pont emiatt valamivel több.
Dani: Az én részem szövege annyira azért nem összetett. :)  Biztos ismered azt az érzést, amikor valaki valamit nagyon kioktatóan mond neked, és érzed, hogy nem érzi, hogy nem érti. Na, ez az élmény volt az inspirációs forrás. Murakaminak pedig   mindenhez van köze.



NB: Volt szerencsém hallani néhány előzetes keverést és mindig az volt az érzésem, hogy tök jó maga a dal, de az a mögötte lévő erő, ami élőben annyira megfog, valahogy a stúdiófelvételen nem jön át eléggé. Aztán meghallgattam én is a final cutot és teljesen le voltam nyűgözve. Asszem, akárcsak az első klipetek esetében, itt is az volt a fordulópont, amikor el tudtátok engedni a túl konvencionális kereteket és minden bennetek lévő avantgárd csavart beletettetek a stúdió verzióba. Hagytátok, hogy olyan piszkos legyen, olyan nagy amplitúdókkal dolgozzon, amilyen a ti stílusotok valójában. Hogy látjátok?
Verus: Nekem olyan érzés volt a végleges keverést hallgatni, mint amikor beleharapok a ropogós tetejű, olvadós csokis banános muffinba. Sokat szórakoztunk a gitárszólóval, aztán végül Dani elszállt, és úgy volt a legjobb. Az énekem nem illett bele sehogy se a hangzásba elég sokáig, végül Tomi ráolvasott valami hókuszpókuszt, amitől aztán olyanná vált, mintha nem is lehetett volna sose máshogy.
Dani: Szerintem gyönyörűen szól a végleges mix, Tomi sokat dolgozott rajta. Amúgy megtisztelő testközelből végignézni, ahogy eljutott a lelkes amatőr szintről oda, hogy most jobb mixeket csinál, mint bárki. Persze erősen elfogult vagyok, nem vitás.
Valóban volt pár irányváltás az utómunka során. Valami Dandy Warhols-szerű hangzást képzeltünk el, de rá kellett jönnünk, hogy ahhoz kevés az építőkockánk. Így is vettünk fel plusz gitárokat, de pl. basszusra nem akartunk vetemedni.
Tomi: Örülök, hogy tetszik a végeredmény. A fordulópont amúgy számomra csak a legvégén következett be, és csak apró változtatásokból állt, de nekem megéledt tőle a felvétel. Az egész dalírás, felvétel, keverés és masterelés folyamat nekem konvertálások sorozataként jelenik meg. A dalban érzéseket, hangulatot konvertálunk szavakká és hangokká, a felvétel során pedig újra szavakká (Mi hogy szóljon? Legyen krémes, sötét, nedves és zsíros, hangos vagy halk, intim, vagy óriási?), végül pedig számokká (keverési arányok, potméterek állása, effektek szintje). Sokszor úgy érezzük, hogy az eredeti tartalom a sokszoros konverzió során teljesen elveszik, és utána azon dolgozunk, hogy valamit mégis megőrizzünk. Ha a kiinduló töltetnek csak egy morzsáját is visszaadja az eredmény, azt én már sikerként könyvelem el. Szerintem ez most sikerült. Azt, hogy mitől és hogyan fog feléledni a dal, sosem tudom előre, csak a pillanatot ismerem fel, hogy: na most! Szóval sokat kell még tanulni!

NB: Melyik amerikai városban játszanátok el legszívesebben a Leave Me Alone-t?
Dani: Nashville. No question.
Verus: Hát...én Detroitban. Persze a hírek szerint már nem él ott Jack White, de ettől még nekem ez a dal akkor is olyan detroiti.


NB: Hogyan tovább? Hogy álltok a többi dalotokkal és terveztek-e egy nagylemezt kiadni? Van esetleg kedvenc nagylemezetek, aminek a formája nagyon inspirál titeket?
Dani: A közeljövőben nem fogunk albumot csinálni. Hatékonyabbak vagyunk, ha egyszerre egy számra koncentrálunk, és kirakjuk a netre, ha már elégedettek vagyunk vele. Irreálisan sok időt emésztene fel, hogy a magunk home-stúdiózós felfogásában összerakjunk 10 számot. De idővel szeretnénk lemezt, persze. Félkész dalokból most is jó néhány hever a fiókban, ezekkel fogunk szépen sorban haladni a következő hónapokban.
Engem őszintén szólva nem igazán érdekel, hogy milyen formában van felvéve a zene. A Beatles az egyetlen zenekar, akiknek ismerem az albumait, de azokat se sűrűn hallgatom végig. Szerintem a könnyűzene nem az 5 percnél hosszabb dolgokra való.
Verus: Tovább-tovább. Van sok olyan új dal, amit már koncerteken is játszunk, de nem csak azokat áll szándékunkban rögzíteni.
Kedvenc nagylemezeim: a Loaded a The Velvet Undergroundtól és a Keep On Your Mean Side a The Killstől. De például most a legújabb kedvenc a szlovén Koala Voice 2018. év végén megjelent Woo Horsie-ja. Formailag nem is tudom, inspirál-e bármelyik. Jó lenne egy háromszög alakút csinálni.
Tomi: Én lassan és megfontoltan haladnék, a zenélésre és főleg az örömmel zenélésre koncentrálva. Nagylemezünk egyszer biztos lesz, nem siettetném mert hát lesz. Kedvenc nagylemezem a Rolling Stones Exile on Main St. Második kedvencből sok van, a legfrissebbek amik tetszenek: Dan Auerbach - Waiting on a song, Alabama Shakes - Sound & Color.

NB: A Shakin' lelkes hallgatói hol hallhatnak legközelebb titeket?
Dani: Nem tudom. Szép lassan elfogynak azok a budapesti helyek, amelyekben szeretnénk is játszani, és játszhatunk is. Külföldi ötleteink viszont vannak.
Verus: Egyelőre az interneten. De ott lesz még mostanában egy-két újdonság.

NB: Van-e bármi, amit mindenképpen közölnötök kell most az Olvasókkal?
Dani: Köszönjük, hogy elolvastad ezt az interjút!
Verus: Én kiközöltem magam feljebb, köszönjük az elolvasást!
NB: Köszönjük az interjút. Annyit elárulhatunk a szerkesztőség nevében, hogy 2019-ben könnyen lehet, hogy újra a Shakin' adja az év dalát.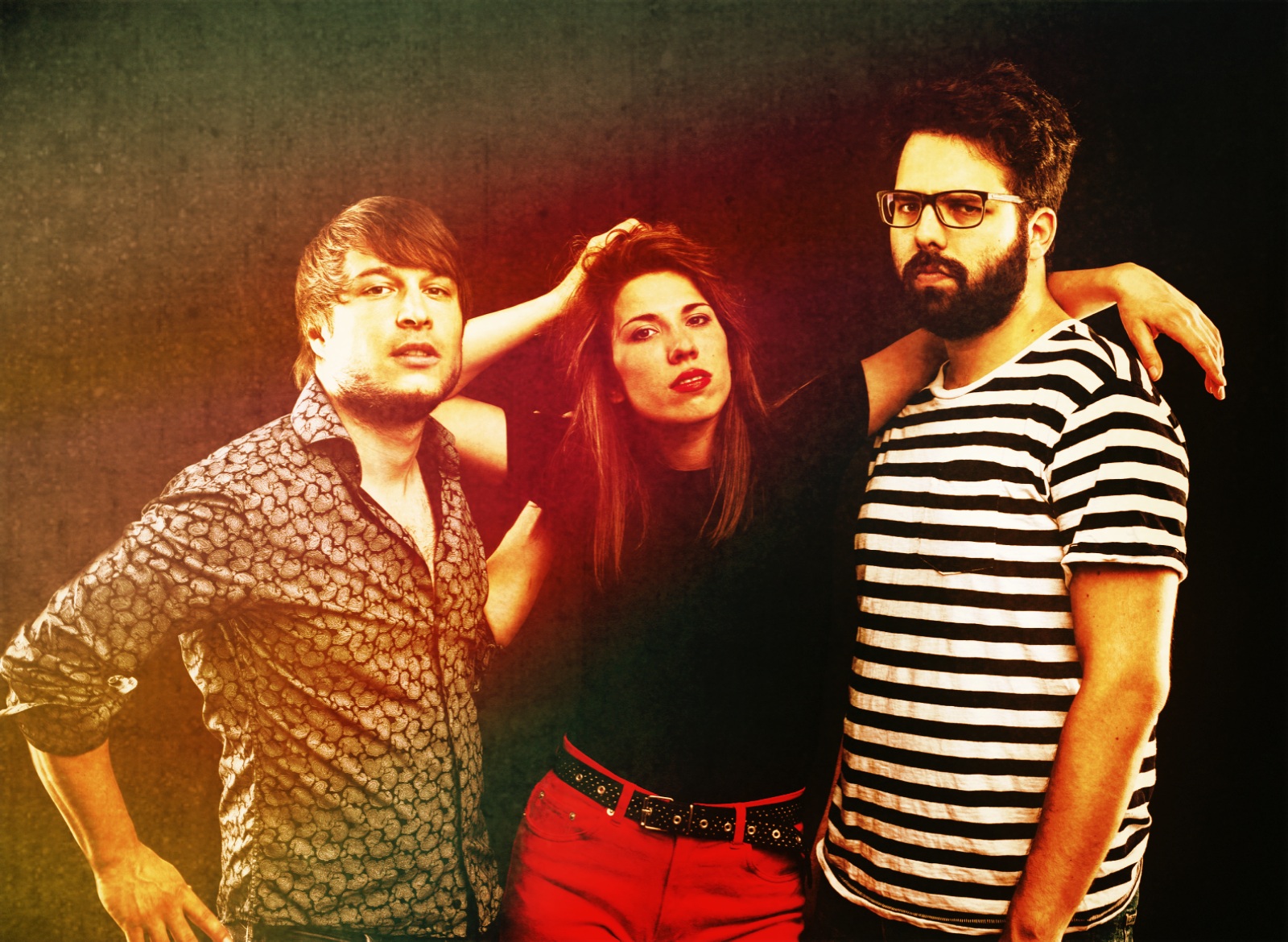 A bejegyzés trackback címe:
Kommentek:
A hozzászólások a vonatkozó jogszabályok értelmében felhasználói tartalomnak minősülnek, értük a szolgáltatás technikai üzemeltetője semmilyen felelősséget nem vállal, azokat nem ellenőrzi. Kifogás esetén forduljon a blog szerkesztőjéhez. Részletek a Felhasználási feltételekben és az adatvédelmi tájékoztatóban.