Pár évvel ezelőtt olvastam egy vicces öszeállítást, amiben azt összegezték, hogy egy rockegyetemen ki mit tanítana. Ha jól emlékszem, olyan képzeletbeli kurzusok indultak, mint a Hogyan éld túl a hetvenes éveket? Ozzy Osbourne-nal vagy a Hogyan szántsd fel a színpadot hetven felett? Mick Jaggerrel. De volt egy Hogyan érd el, hogy leszarhasd a lemezkiadókat és úgy az egész fősodratú médiát? című óra is, amit bizonyos Roger Waters tartott.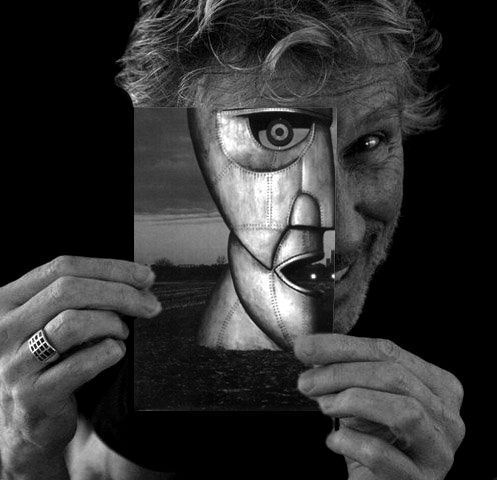 Nehéz ez, amikor egy zenei-rajongói blogon kell érvényeset mondania az írónak a kedvenc zenekaráról és annak egyik vezetőjéről. Sem pályaívet nem vázolok, sem titkot nem fejtek meg a következő bekezdésekben. Inkább egy érzést szeretnék kifejezni. Galád módon hadd nyúljak ide is egy idézetet. Amikor tavaly asztalhoz ült borozni és rajongói kérdésekre válaszolni Roger Waters és Nick Mason, kaptak egy levelet az amerikai Dillontól. A lelkes feladó elárulta, hogy még csak 19 éves, de a Pink Floyd nélkül nem ugyanaz az ember lenne. Akkor nagyot vert a szívem, hiszen én magam is mindig pont ezt éreztem. Ez a banda és Roger Waters egy olyan világot, egy titkos barlangot, egy kuckót hozott létre, ami nem csupán lenyűgözően zseniális zenét rejt, hanem ami varázslatos is, ami érvényes, ami művészi és amibe bármikor el lehet bújni. A közvélekedéssel szemben egyáltalán nem gondolom, hogy a Floyd szomorú zenét játszana. Az viszont biztos, hogy az érző lelkek menedéket találnak dalaikban, lemezeikben. Dobog a szív erre a muzsikára (mindenféle értelemben :)).
Tiszteletünk és szeretetünk kifejezése mellett, követve a blog hagyományait jöjjön egy lista a rocktörténet egyik legnagyobb alakjának munkáiból. Következik a TOP 10+1 kedvenc csak Roger Waters által írt dalom. Kommentben várjuk a ti listáitokat!
1. Us and Them
2. Hey You
3. Perfect Sense (Pt. 1-2.)
4. Mother
5. Cymbaline
6. Money
7. What God Wants Pt. 1.
8. Hello (I Love You)
9. Sheep
10. Have A Cigar 
10+1. If
Isten éltesse, Mr. Waters!
A bejegyzés trackback címe:
Kommentek:
A hozzászólások a vonatkozó jogszabályok értelmében felhasználói tartalomnak minősülnek, értük a szolgáltatás technikai üzemeltetője semmilyen felelősséget nem vállal, azokat nem ellenőrzi. Kifogás esetén forduljon a blog szerkesztőjéhez. Részletek a Felhasználási feltételekben és az adatvédelmi tájékoztatóban.