Kate Bush 60 éves
Szerkesztőségünk teljes szívből kíván nagyon boldog születésnapot, boldog és termékeny éveket Kate Bush-nak.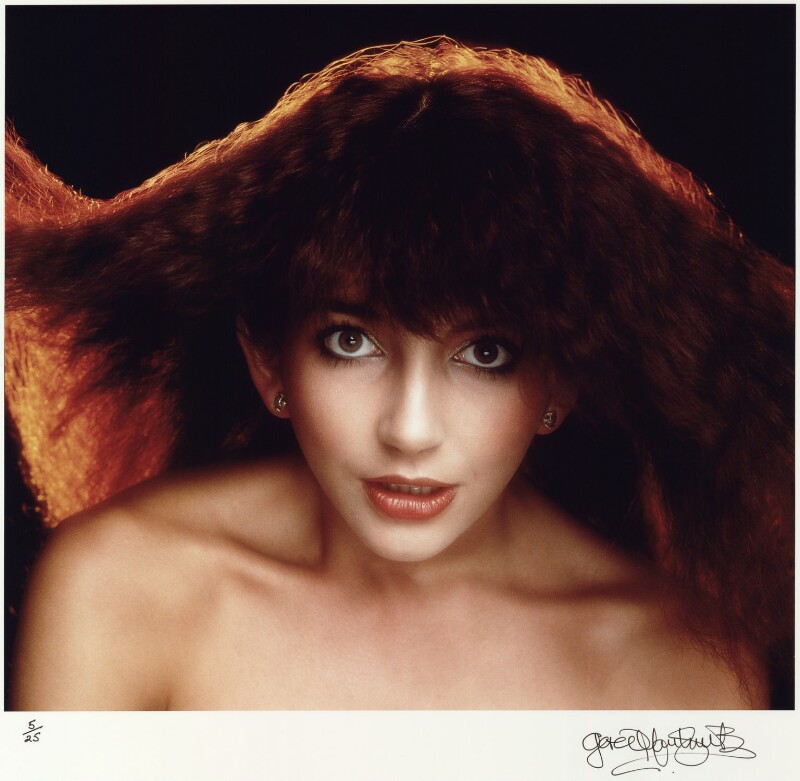 Az art rock-újhullámos énekesnő pályája tini korában kezdődött, amikor David Gilmour, a Pink Floyd gitárosának elküldte anyagait, aki rögtön beajnálotta egy stúdióhoz. Már húsz éves korában két briliáns albumot készített (1978: The Kick Inside; Lionheart), majd 1980-ban megjelentette minden idők egyik legerősebb lemezét, a Never For Evert. Nőies, finom, elvont dalaival meghódította a szigetországot, rögtön a slágerlisták élére került. Art rock-trilógiája végén a műfaj csúcsára ért, így a korabeli trendeknek megfelelően az újhullám felé fordult. Ebben a zsánerben is érvényesült kifejezetten jellegzetes stílusa, tehát két alapvetően különböző zenei műfajban is ki tudta teljesíteni magát. Különleges szövegei, magas hangja, emlékezetes videóklipjei és azonnal felismerhető stílusa a nyolcvanas években is érvényesült. Újhullámos trilógiája az 1982-es Dreaminggel kezdődik, majd ezt követi a brit újhullám két kiemelkedő korongja, az 1985-ös Hounds Of Love és az 1989-es The Sensual World. 1993-ben, utolsó klasszikus stúdióalbumán, a The Red Shoes-on, a fősodratú brit könnyűzenében az elsők között volt, akik visszatértek az új évtizedet meghódító hagyományos rockzenéhez, bár a TRS egy összegző lemezként is felfogható. Közel másfél évtizednyi hallgatás után 2005-ban kiadta Aerial, majd 2011-ben a 50 Words For Snow c. art rock-art pop albumait, bár nem kezdett újra koncertezni. Ezért is szólt nagyot, amikor pár éve új hangversenyekkel lepte meg közönségét, igaz, a műsorról film- vagy hangfelvétel nem készült. Mi azért reméljük, hogy valamikor Magyarországra is eljut legalább egy előadás erejéig, ill. sok erőt kívánunk további zenei munkásságához is.
A már megszokott módon lássunk egy TOP 10+1 kedvenc dalok listát a születésnapostól. (Jani kollégám nem fog örülni, hogy listámon az art rock-korszak kerül előtérbe, de majd ő is megírja saját Kate Bush listáját egy másik cikkben. :))
Army Dreamers




Babooshka




Breathing




Moving




Wuthering Heights




The Wedding List




Rubberband Girl




Wow




Cloudbusting




Why Should I Love You (ft. Prince)




The Man With A Child In His Eyes



A bejegyzés trackback címe:
Kommentek:
A hozzászólások a vonatkozó jogszabályok értelmében felhasználói tartalomnak minősülnek, értük a szolgáltatás technikai üzemeltetője semmilyen felelősséget nem vállal, azokat nem ellenőrzi. Kifogás esetén forduljon a blog szerkesztőjéhez. Részletek a Felhasználási feltételekben és az adatvédelmi tájékoztatóban.