Talking Heads - Found A Job (1978)
A nap dala így a május elsejei munka ünnepén nem más, mint a Found a Job a Talking Heads 1978-as More Songs About Buildings and Food c. albumáról. Érdemes külön figyelni Tina Weymouth funky basszusjátékát, és a Brian Eno-féle hosszú steel drum outrót, amivel teljessé válik David Byrne szórakoztatóipar-kritikája. Versenyzett még a nap dala címért a Rush Working Man c. korai "crowd pleaser"-je, de végül alulmaradt a Talking Heads-szel szemben. Reméljük mindenki talál egy jó munkát a közeljövőben. Hit it!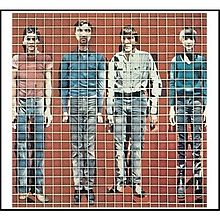 Dal: Found A Job 
Album: More Songs About Buildings and Food (1978)
Szerző: David Byrne
Producer: Brian Eno 
A bejegyzés trackback címe:
Kommentek:
A hozzászólások a vonatkozó jogszabályok értelmében felhasználói tartalomnak minősülnek, értük a szolgáltatás technikai üzemeltetője semmilyen felelősséget nem vállal, azokat nem ellenőrzi. Kifogás esetén forduljon a blog szerkesztőjéhez. Részletek a Felhasználási feltételekben és az adatvédelmi tájékoztatóban.