Stephen Malkmus (újra) visszatért - Portré
Stephen Malkmus, az ex-Pavement frontember nem nevezhető unalmas művésznek. Bár az utóbbi években látszólag visszavonult, a korábbi Jicks- és szólólemezekhez méltó dalokkal tért vissza. A Pitchfork készített vele felejthetetlen filmet egy elhagyatott brooklyni templomban, ahol egy-egy akusztikus szám között hamisíthatatlan lo-fi elektronika szólal meg.
Stephen Malkmus az amerikai rocktörténet egyik legtermékenyebb és leglazább dalszerzője. Egy meg nem énekelt hős. A legendás Pavement ex-frontemere szinte nagyobb erőfeszítés nélkül írja az ellenállhatatlanul fülbemászó indie himnuszokat már lassan harminc éve. Képes megújulni, de igazán nincs is szüksége rá. Újabban szólóban, a Jicks-szel kiegészülve zenél, a legutóbbi két lemeze pedig kiváló példa arra, hogy léteznek még olyan dalszerzők, akiknek az évek során fikarcnyit sem kopott a tehetsége. A fenti videóban egy üres templomban zenél látszólag felszabadultan, de korábban még egy liftben is elszórakozott csettintgetve.

Stephen Malkmus és a Jicks mindhárom albuma zseniális, laza indie rock számok gyűjteménye. Leginkább talán a Beck produceri munkájával készült Mirror Traffic (2011) az a lemez, amiről a 2010-es évek végi listák összeállításakor beszélni fogunk.
A legutóbbi 2013-as Wig Out At Jagbags óta nem hallottunk új szerzeményekről, már lassan el is felejthettük az életuntnak tűnő Malkmust. Most viszont a "semmiből", új dalokkal érkezett. A Middle America márciusban érkezett - igazi americana dal Malkmus hamisíthatatlan stílusában. A Shiggy pedig pár hete jött ki. Ez már teljesen autentikusan visszahozza a Pavement hamisíthatatlan lo-fi hangzását. Igazi indie csemegékkel, 2018 végére várható a Sparkle Hard címre hallgató album.
Malkmus mintha a '90-es években rekedt volna, csak a gyarapodó ősz hajszálai mutatják az idő múlását. Már ötven is elmúlt, mégis úgy fest, mintha egy tizennyolc éves zöldfülű énekelne a tábortűznél. A régi szép időkben még az amerikai underground és a lo-fi egyik legünnepeltebb zenekarának frontembere volt. Sokak szerint a Pavement a '90-es évek legjobb alternatív rock zenekara, hiába értek el igen csekély kereskedelmi sikert. Nemtörődöm, "effortlessly cool" hozzáállása ahhoz vezetett, hogy a '90-es évek végére megunta az egészet és a Pavement feloszlott. A Slanted and Enchanted, a Crooked Rain, Cooked Rain és az azt követő három lemez mára mind-mind klasszikusok. Malkmus a '90-es évek amerikai középosztályos fiataljainak szószólója volt, a Pavement a független középsulis és egyetemi rádiók kedvencének számított. Olyan dalokkal mint a Summer Babe, vagy a Gold Soundz, a legjobb amerikai dalszerzők elismerését nyerte el Malkmus, a szakma és a kritikusok ódákat zengenek zsenialitásáról. Gyermeki humor, szürreális süvegek, őrült punk és ordító gitárok - ezek együttesen jellemzik a Pavementet.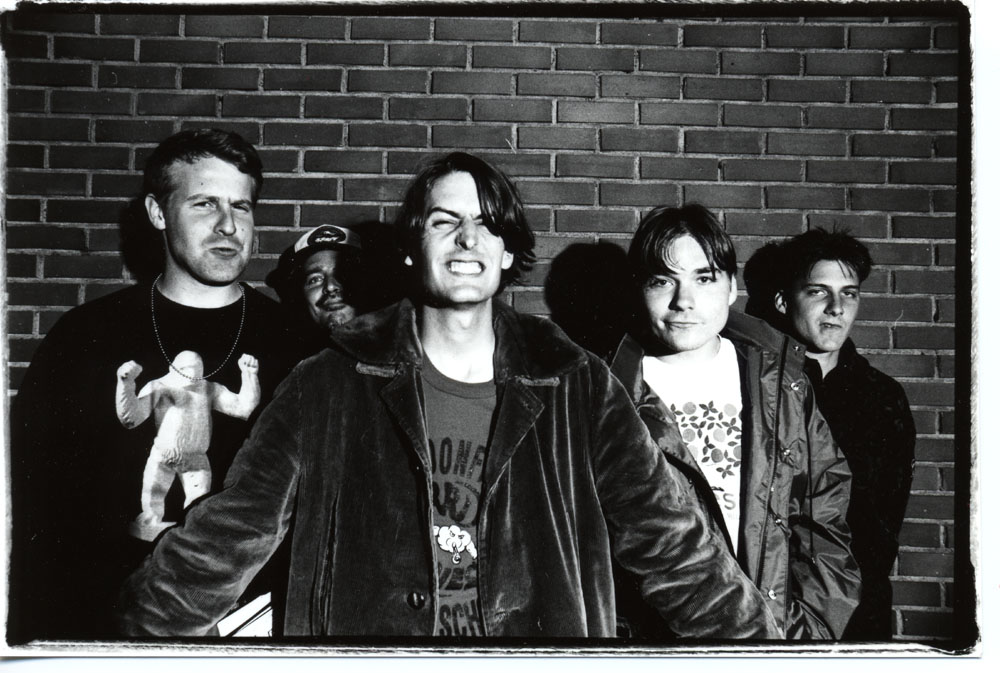 A Pavement. Középen a fiatal Stephen Malkmus. A zenekar annyira low fidelity és low budget volt, hogy az első két lemezén még nyomdai hibák is szerepeltek. Így lett az "In The Mouth Of a Desert"-ből "In the Mouth a Desert" és a "Silent Kid"-ből "Silent Kit". 
Miután a Pavement feloszlott, Malkmus saját utakra tért és kiadott három szólóalbumot. Nemcsak dalszerzői, de gitárosi tehetségét is megmutatta az évek során. Védjegye, hogy sosem használ pengetőt, mozgása olyan, mintha éppen egy százéves mélyfagyasztásból ébredt volna fel. Igazi különc, de közben az egyik legviccesebb és legszerethetőbb alak az amerikai undergroundban - hiába utálja Billy Corgan.
Ahogy kortársai - úgymint a Dinosaur Jr., a Smashing Pumpkins, a Weezer, Beck vagy a Sonic Youth -, Malkmus is óriási hatással volt a '90-es évek alternatív rockzenéjének fejlődésére. Nagy példaképe természetesen az R.E.M. és a tradicionális folk-rock és americana előadók - Neil Young és a The Eagles. A R.E.M.-hez írt is egy dalt, és a Bob Dylan élete(i)ről szóló nagy sikerű 2007-es mozifilm soundtrackjéban is megtisztelte a legendát. Annak ellenére, hogy állítása szerint sosem volt igazán nagy Dylan-fan, az ő nevéhez fűződik a legtöbb Dylan-feldolgozás a lemezen...
Bár 2010-ben rövid időre újra összeállt a Pavement, Malkmus lezártnak tekinti a '90-es évek korszakos zenekarát. Ennek ellenére 2019-re benne lenne egy turnéban Scott Kannberggel (Spiral Stairs) és a srácokkal. Akik már apukák leginkább, hiszen a zenekar pont jövőre lenne harminc éves.
Búcsúzóul a Stephen Malkmus dalok közül a számomra talán legkedvesebbel zárnám. A Pitchfork szerint a '90-es évek legjobb dala, nekem meg egyszerűen csak megidézi a fiatalságomat. "I want to go back to those Gold Soundzz".
A bejegyzés trackback címe:
Kommentek:
A hozzászólások a vonatkozó jogszabályok értelmében felhasználói tartalomnak minősülnek, értük a szolgáltatás technikai üzemeltetője semmilyen felelősséget nem vállal, azokat nem ellenőrzi. Kifogás esetén forduljon a blog szerkesztőjéhez. Részletek a Felhasználási feltételekben és az adatvédelmi tájékoztatóban.