A nemzetközi Record Store Day idén április 21-ére esett. Ilyenkor a független lemezboltokat és kiadókat támogatjuk és ünnepeljük. Az Almássy téri musicland lemezboltban jártunk.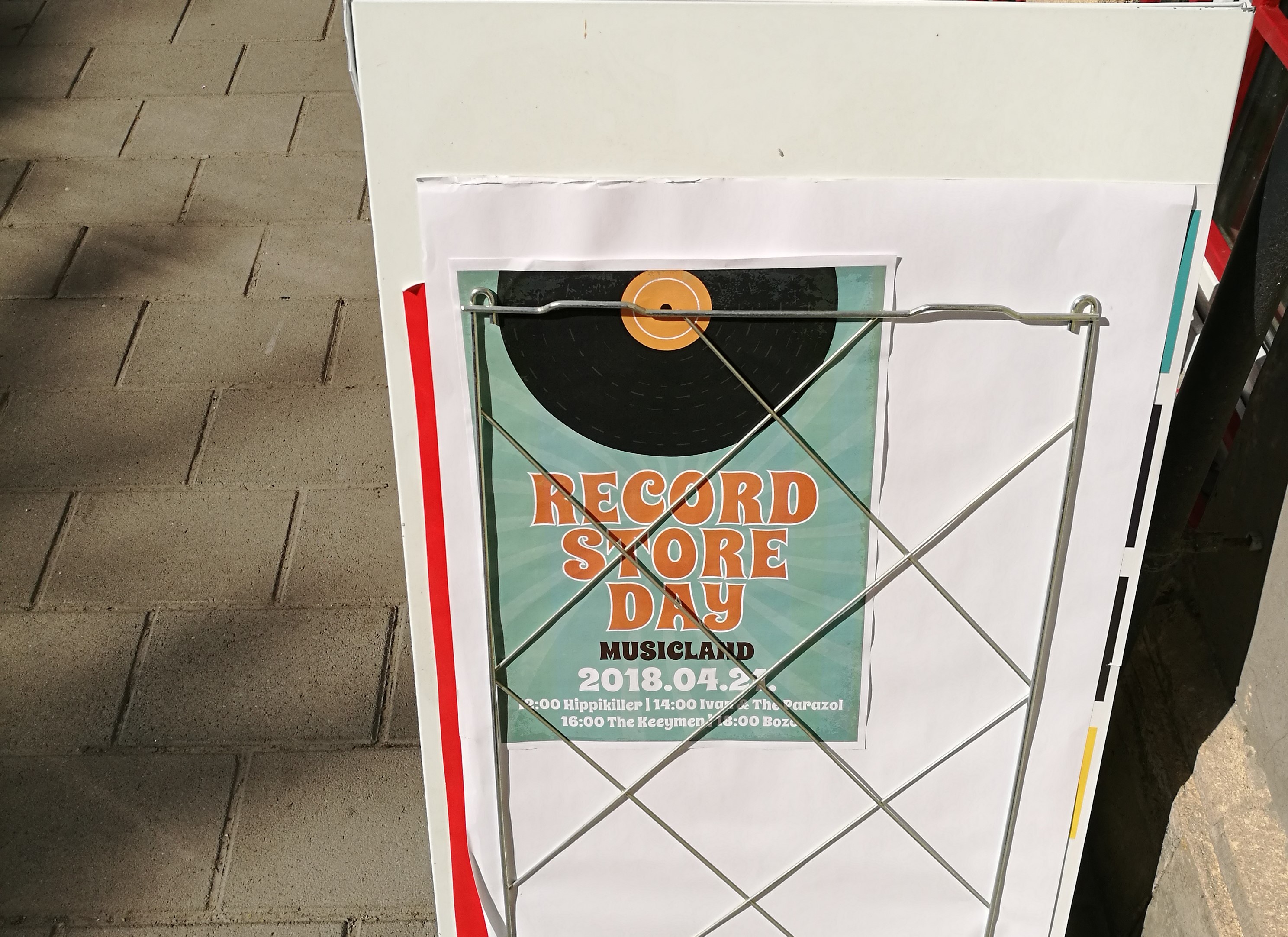 2007-óta minden évben április harmadik szombatján megtartják a Record Store Day-t (RSD). A kezdeményezés az Egyesült Államokból indult azért, hogy felhívja a figyelmet a nehéz helyzetbe került független lemezboltok kulturális fontosságára. Magyarországon kezdetben a Wave és a 20 éves musicland vette át a hagyományt, aztán az évek során egyre több bolt is követte őket. Ilyenkor természetesen a zeneszeretők elözönlik a lemezboltokat, a bakelitek eladása is látványosan megugrik a Record Store Day-en.
Ehhez persze hozzájárul az is, hogy a zenészek is hamar rájöttek a RSD jelentőségére, így aznap exkluzív különlegességekkel kényeztetik el a rajongókat. Elfeledett live bootlegek kerülnek lemezre, de az sem ritka, hogy egy-egy régi klasszikus jelenik meg díszkiadásban. Nem csoda, hogy a hanglemezeladások a 2010-es évek közepére rekordokat döntögettek. Nemrég pedig a Rebeat Innovation jobb hangminőséget és hosszabb játékidőt ígért új fejlesztésű bakelitlemeze kapcsán. Napjainkban újra virágzik a lemeztúró szubkultúra.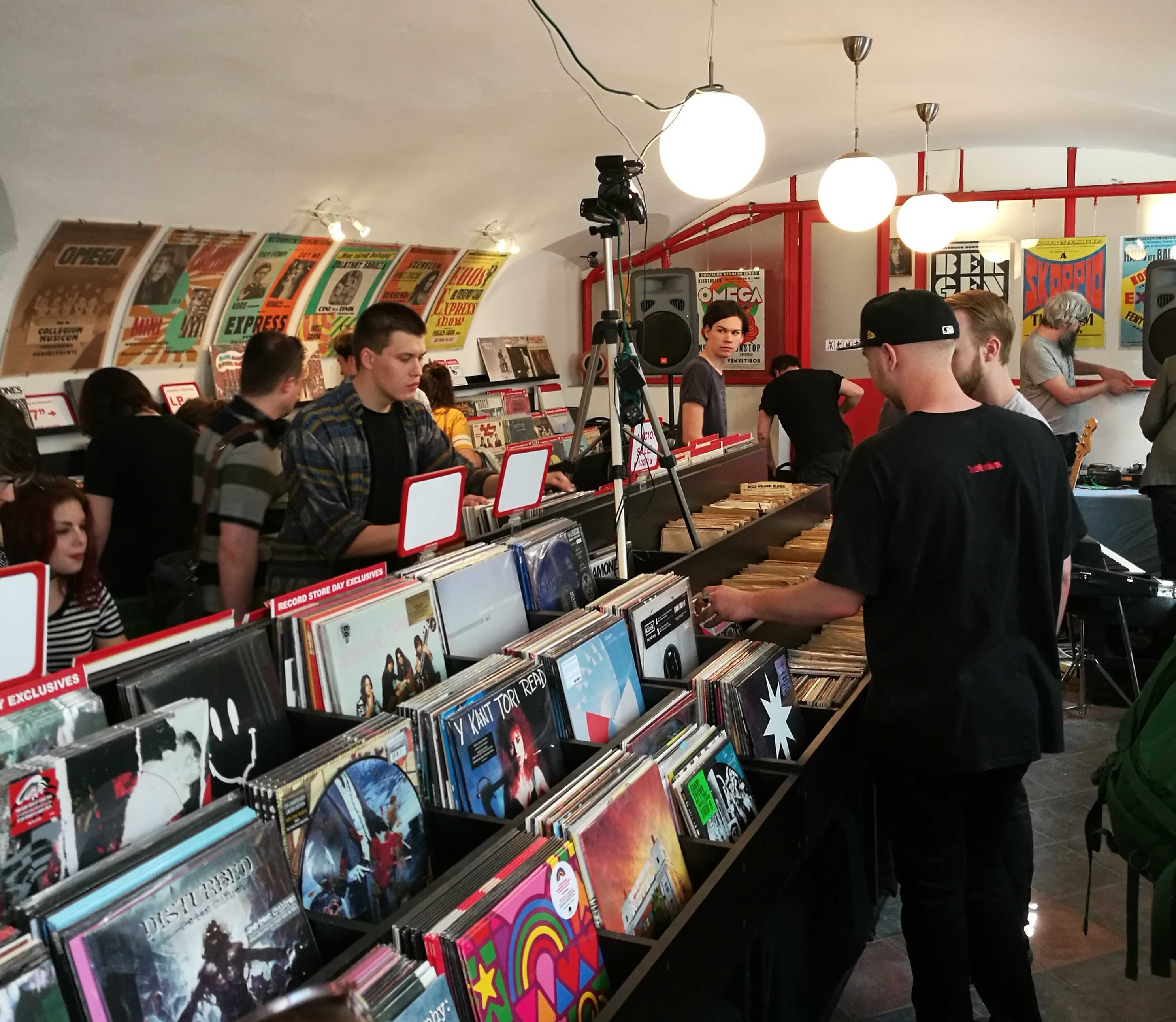 Mi lementünk a musiclandbe, ahol impozáns fellépőlista örvendeztette a csurig megtelt bolt közönségét. A fél órás koncerteket a Hippikiller nyitotta, majd fellépett az Ivan and the Parazol, az instrumentális The keeymen és a Bozo is. A musicland már 6 éve ilyen formában ünnepli a Record Store Dayt. Santa Tamás elmondása szerint ez a nap most szerencsétlenül jött ki, hiszen munkanapra esett. Szép számmal jelentek meg azért most is, nagyon jó, hogy ennyi zenekar elfogadta a lemezbolt meghívását. Ilyenkor persze az eladások jelentősen megugranak, teljes felkészültséggel fogadják a vendégeket. Leginkább Record Store Day-re kiadott exkluzív bakeliteket veszik az üzletbe betérők. Tavaly még az utcáról, az ablakon bekukkantva is tömegek tekintették meg a koncerteket a lemezünnep 10 éves évfordulója alkalmából. 
Hamisíthatatlan Record Store Day-es szettel távoztunk.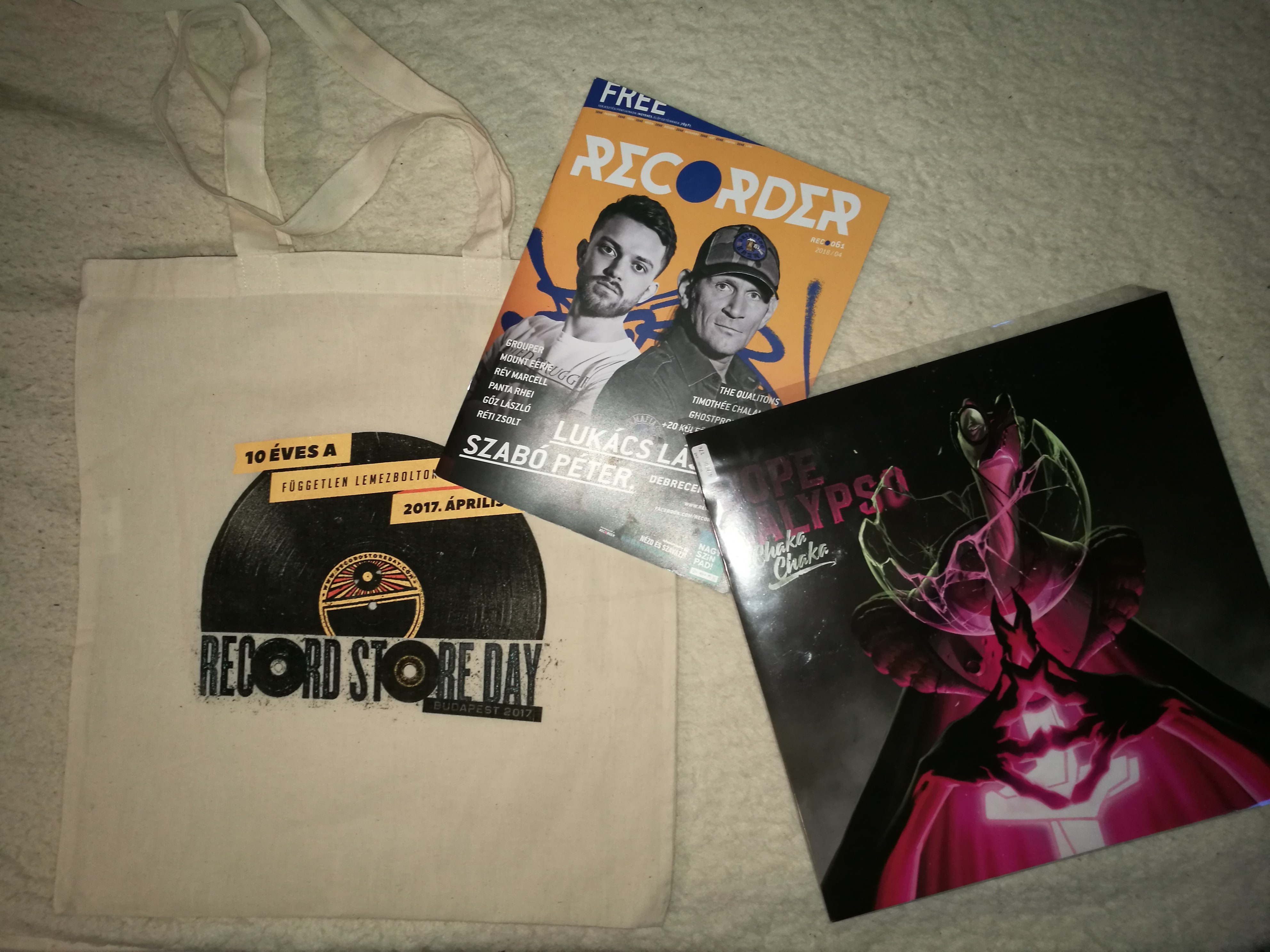 Magyarországon ezek a lemezboltok vettek részt a nemzetközi eseményen:
Concerto Records, Deep Record Store, Klinika, musicland, Neon Music, WAVE MUSIC, Vinyl Cafe, Kvantum Records
(fotók: Paulusz Kristóf)