Zene a tömegeknek, a Depeche Mode a VOLT magazin 1993-as júliusi számában
    Egy hónap és 25 éves a Depeche Mode Songs of Faith And Devotion című albuma. Ez volt a fiúk utolsó fontos lemeze. Ezt megelőzően négy korszakos albumot készítettek: Some Great Reward (1984), Black Celebration (1986), Music For The Masses (1987), Violator (1990). Sajnos az elmúlt 25 évben csak maximum jó, de semmiképpen sem fontos korongok születtek. Ne felejtsük el, hogy ekkortájt (1995) kopott le Alan Wilder a csapatból, aki igencsak meghatározta a Depeche zenei világát.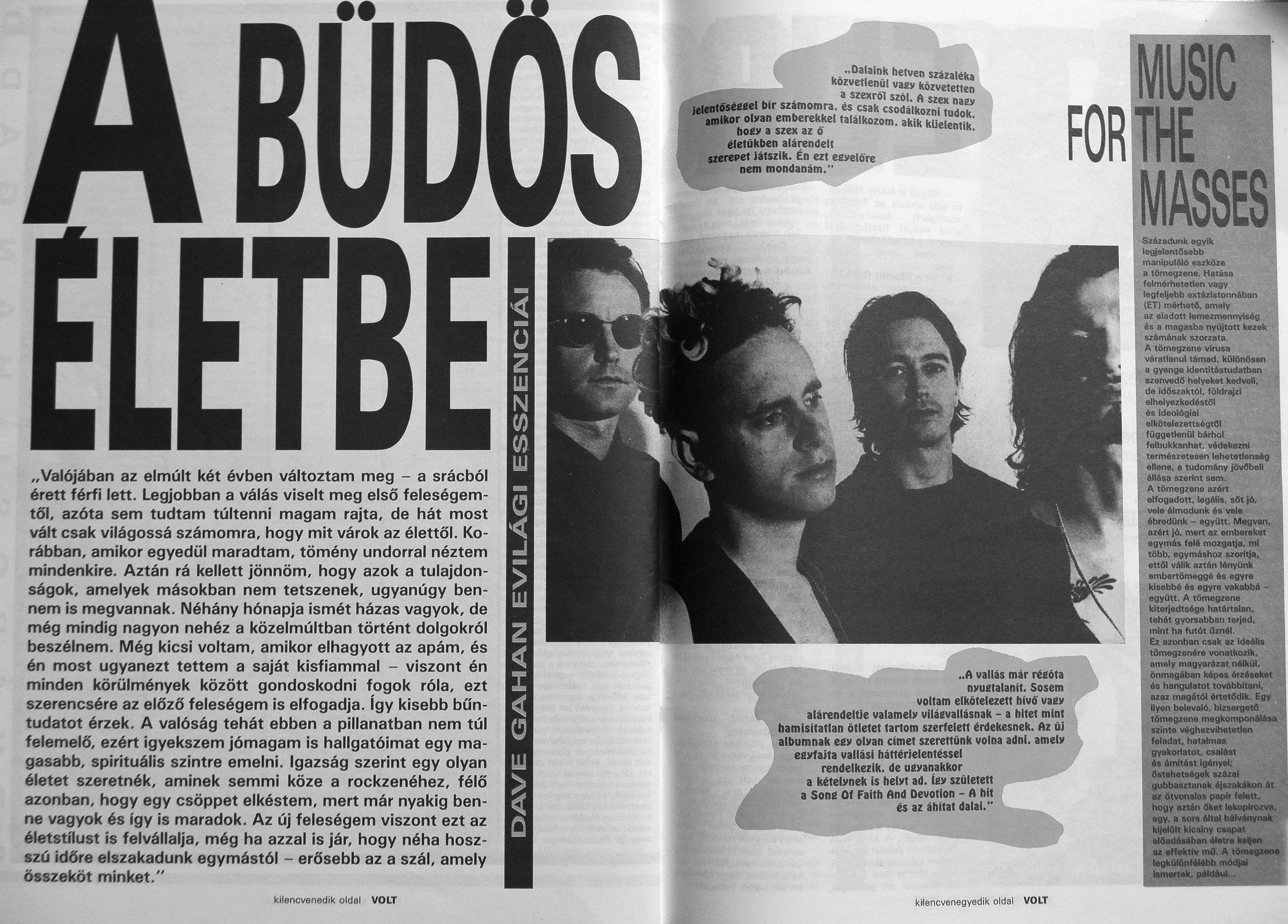 1993. július 27.-én 28 000 néző előtt adták az MTK pályán szerintem a legjobb hangversenyüket Magyarországon (összesen tizenkét DM koncert idáig). A Music Television is elkísérte őket hazánkba és harminc perces dokumentumfilmet készített róluk, a koncertet megelőző napokban. Hogy fokozzam a dolgot, videóklipet is forgattak itt, pontosabban Gödön; a Condemnation című dalhoz, rendező Anton Corbijn.
   Egy szó mint száz, a Depeche Mode 1993-ban a legmenőbb zene volt Magyarországon. Ez a vezető szerep el is tartott 2001-ig, de az Ultra(1997) és főleg az Exiter(2001) album már nem váltotta be a hozzáfűzött reményeket; a Depeche Mode magyarországi sikere enyhülni kezdett a 2000-es évek elején. Még ma is nagyon népszerűek a srácok, de főleg a régmúltból élnek, hasonlóan mint a Stones, a Cure vagy a U2.
 A Volt magazin július száma foglalkozott hatoldalas cikkben a DM-el.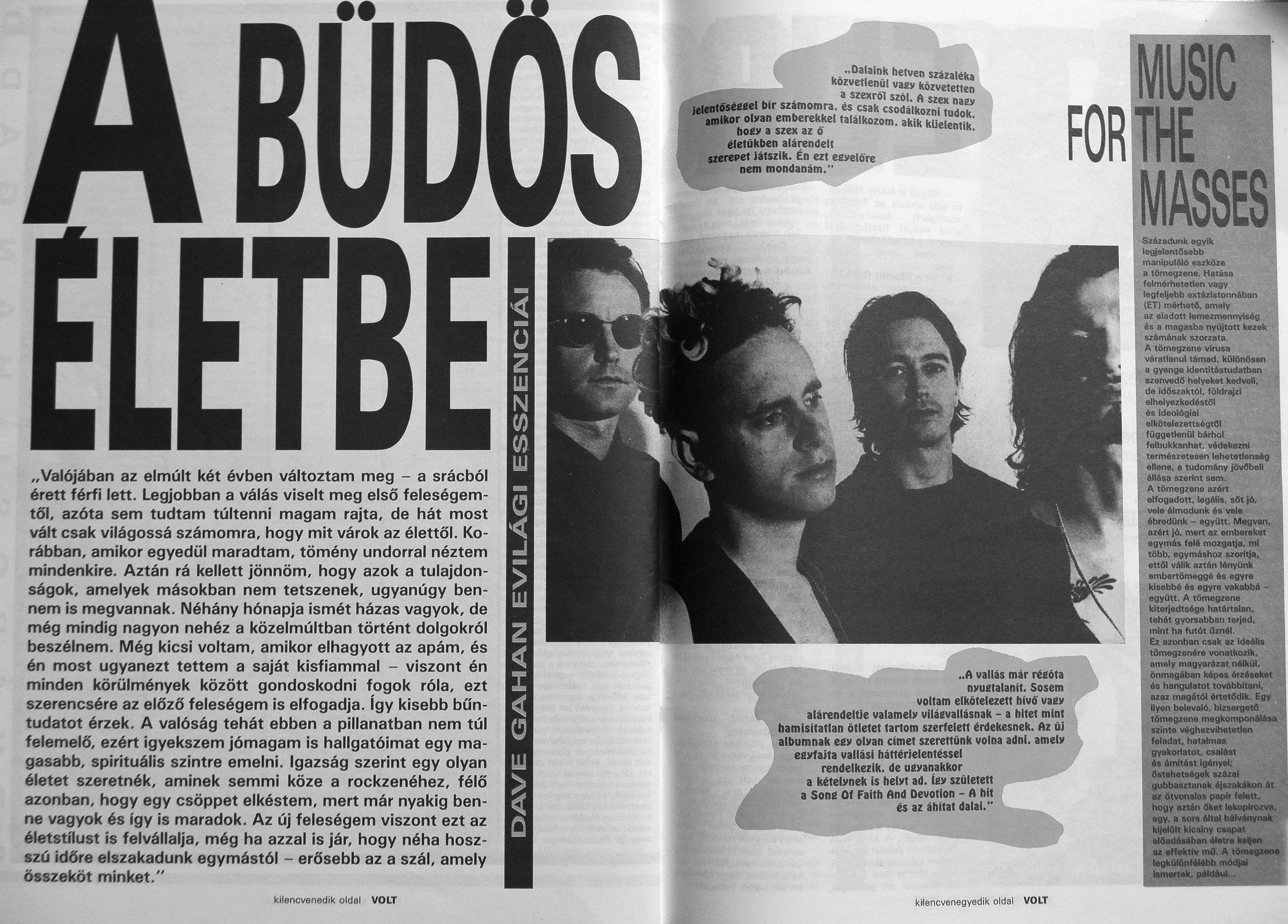 Daliás idők: 1993-ban a Depeche Mode őrület már 5 éve tartott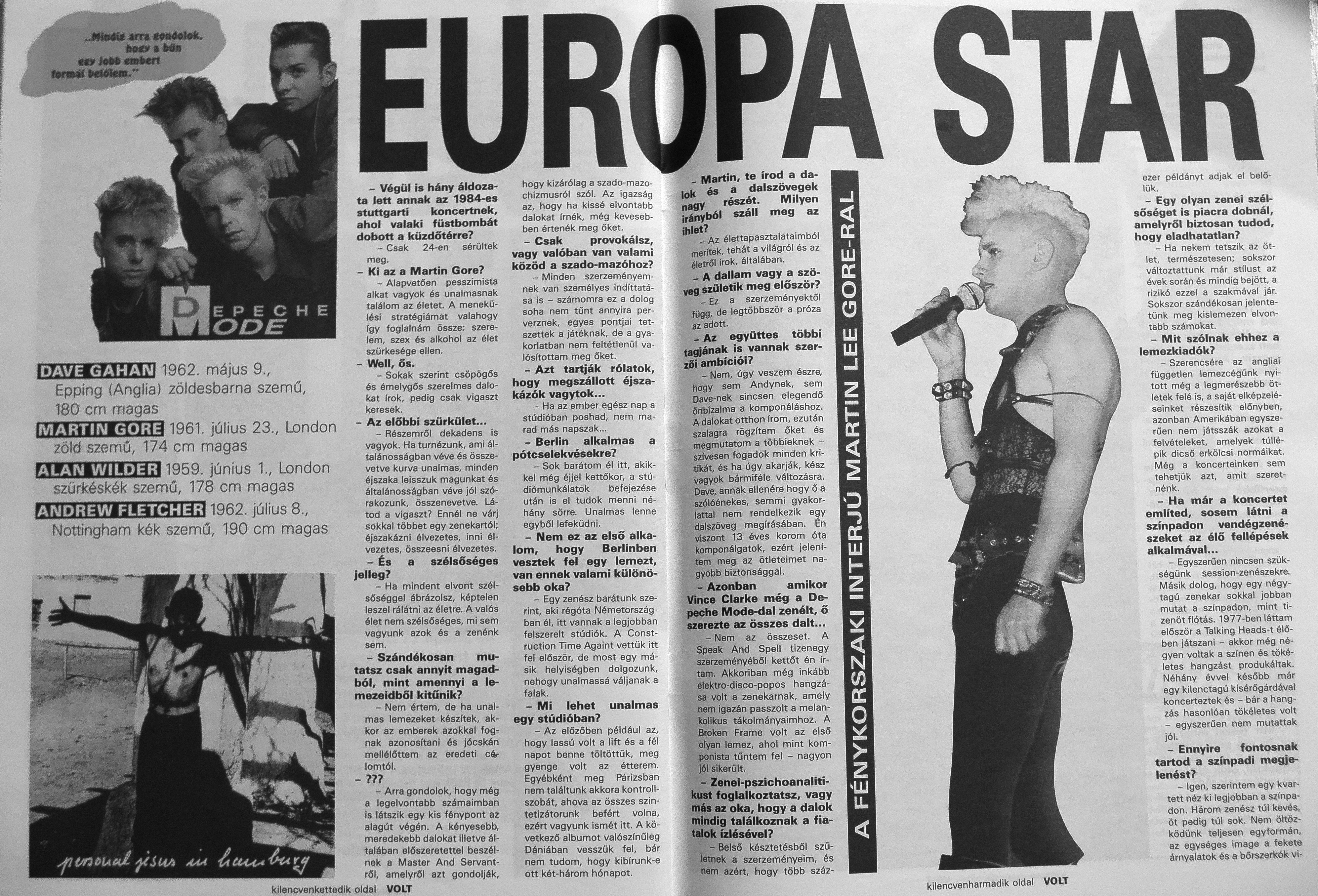 Már nem csak európai sztárok, Amerikát is meghódították. A Songs of Faith and Devotion album 1993 márciusában a Billboardon az első héten az első helyen landolt a Top 200-as albumlistán.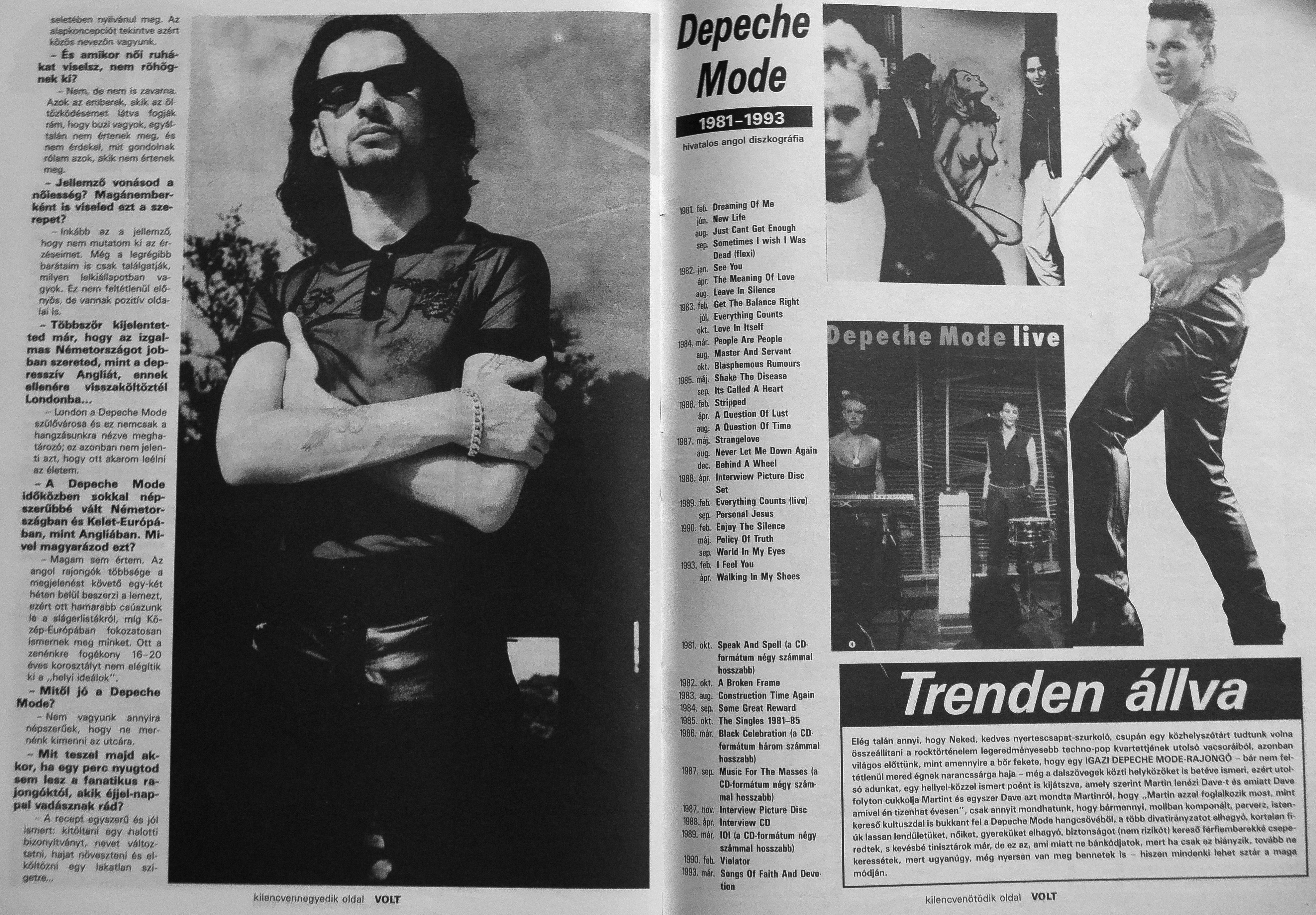 Jézusom! Dave Gahan hosszú hajjal, most mit csináljunk? Mi is növesszük meg! Jön a Rock?!
A bejegyzés trackback címe:
Kommentek:
A hozzászólások a vonatkozó jogszabályok értelmében felhasználói tartalomnak minősülnek, értük a szolgáltatás technikai üzemeltetője semmilyen felelősséget nem vállal, azokat nem ellenőrzi. Kifogás esetén forduljon a blog szerkesztőjéhez. Részletek a Felhasználási feltételekben és az adatvédelmi tájékoztatóban.