Iggy and The Stooges: Raw Power
Iggy Pop mindig is extravagáns előadó volt, aki igazi rocksztár életet élt - szex, pia, drogok és miegymás. 1973-ban, éppen 45 éve megalkotta a mesterművét, az igazi proto-punk albumot, ami megelőlegezte az évekkel később induló mindent elsöprő mozgalmat.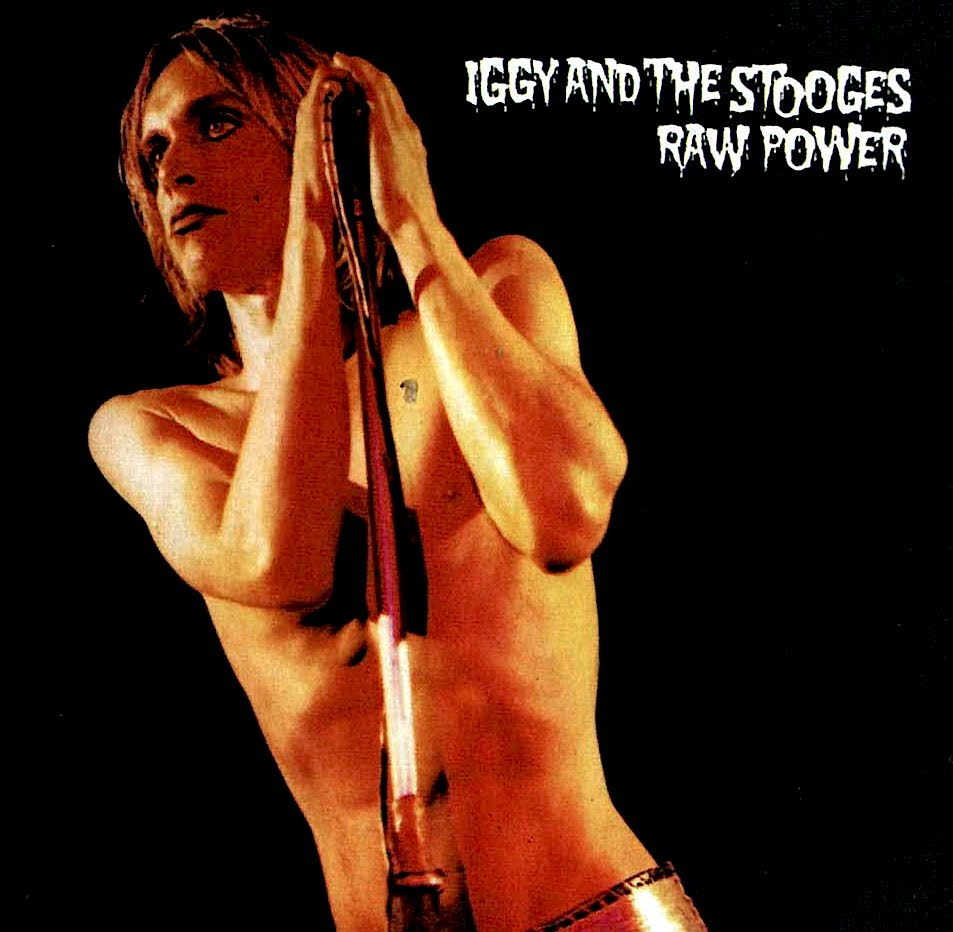 Nagyon nehezen jött össze a The Stooges harmadik albuma. A korábban kirúgott zenészekből összetákolt bandát Iggy Pop és James Williamson vezette - ők írták a Raw Power dalait. A legenda szerint Dawid Bowie mindössze egy nap alatt keverte az albumot egy lepattant stúdióban Los Angelesben. A lemez kiadása után az együttes rövidesen feloszlott.
David Bowie volt az, aki később gyakorlatilag megmentette a heroinfüggőséggel küzdő Iggy életét. Bowie vette észre az elsők között Iggy és a Stooges tehetségét - így ahol tudta, segítette a karrierjüket. Annak ellenére, hogy az első két lemezük (The Stooges, Fun House) nem fogyott jól, kultikus lemezeknek számítottak a punkot megidéző attitűdjükkel.
A Raw Power-t jól jellemzi a címe - igazi "tiszta őserő", hiszen Iggy ordítós stílusa keveredik az extrán hangos gitárokkal. Téma a szex, az erő és a bulizás. Iggy nem tartotta elég jónak Bowie '73-as mixét, ezért '97-ben újrakeverte a lemezt. Sokak szerint ez a verzió minden idők leghangosabb albuma - néha szándékosan torzít, ami a későbbi punk hangzásokat idézte elő. Megoszlanak a vélemények, hogy melyik verzió a jobb - James Williamson és Ron Asheton szerint a Bowie-mix a jobb.
Olyan dalok mint a Search and Destroy, a Penetration vagy a címadó dal már a későbbi punkra utalnak, míg két kiváló ballada (Gimme Danger, I Need Somebody) is helyett kapott a lemez két oldalán. 45 év után ezt tarthatjuk az első proto-punk albumnak, de a kortársak hard rock albumnak tételezték. A The Stooges és Iggy közönségéből emelkedtek ki a pár év múlva maguknak utat törő fiatal punkzenészek. 2012-ben újították fel a lemezt a Record Store Day keretein belül.
Első oldal
No.
Cím
Hossz
1.
"Search and Destroy"
3:29
2.
"Gimme Danger"
3:33
3.
"Your Pretty Face Is Going to Hell"

(originally titled "Hard to Beat")

4:54
4.
"Penetration"
3:41
Második oldal
No.
Cím
Hossz
5.
"Raw Power"
4:16
6.
"I Need Somebody"
4:53
7.
"Shake Appeal"
3:04
8.
"Death Trip"
6:07
A bejegyzés trackback címe:
Kommentek:
A hozzászólások a vonatkozó jogszabályok értelmében felhasználói tartalomnak minősülnek, értük a szolgáltatás technikai üzemeltetője semmilyen felelősséget nem vállal, azokat nem ellenőrzi. Kifogás esetén forduljon a blog szerkesztőjéhez. Részletek a Felhasználási feltételekben és az adatvédelmi tájékoztatóban.