Bár nem kifejezetten kedveljük a Grammy-t - meg úgy általában a zenei díjátadókat sem tartjuk relevánsnak -, idén számos olyan előadó nyert, aki szerepelt a tavalyi év végi listánkon. A díjátadó kapcsán visszatérünk egy hónapos csönd után.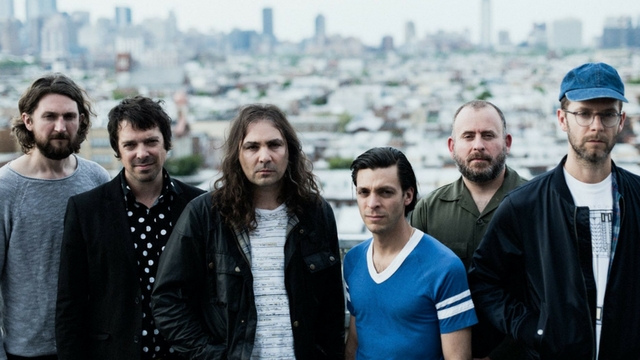 A 60. Grammy díjátadón természetesen a legpopulárisabb műfajok kerültek előtérbe, így a popénekes Bruno Mars és a rapper Kendrick Kamar egyaránt hat-hat díjat vihetett haza. Utóbbi azon kevés előadók közé tartozik, aki amellett hogy rendkívül népszerű, műfajában is relevánsnak számít - a 2017-es D.A.M.N. a tavalyi második listánkon a 2. legjobb album lett. Míg Lamar a rap kategóriát uralta, Mars vitte el a legfontosabb díjakat - köztük az év albumát és az év dalát is.
A legjobb rockalbum némi meglepetésre a The War On Drugs - A Deeper Undersanding c. munkája lett. Mi is szerettük Adam Granduciel és csapatának első nagykiadós albumát. Az indie banda többek között olyan előadókat előzött meg, mint a Queens Of The Stone Age. Egyes pletykák szerint az idei Szigetre is jönnek...
A nálunk a tavalyi év egyik legjobb albumának választott American Dream az LCD Soundsystemtől is nyert, a legjobb dance szám kategóriában a Tonite-al.
A legjobb alternatív rockzenei album a Sleep Well Beast lett a The National-től. Őket is megemlítettünk a tavalyi második listánkon - nekik is ez az első Grammy-díjuk. Father John Misty Pure Comedy-je is jelölve volt, végül ő a legjobb csomagolás kategóriában nyert.

A televíziós adásba nem került be, de a Foo Fighters megnyerte a legjobb rockdal kategóriát a Run-al. Ez volt talán az egyetlen értékelhető dal a tavaly csalódást keltő lemezükön. Randy Newman is nyert a Putin című szerzeményének hangszereléséért.
A díjátadón a U2 újabb mélységekbe süllyedt ultragiccses és teátrális előadásukkal - Bono annyira szereti Amerikát, hogy ezt muszáj kifejeznie minden egyes megnyilatkozásakor... Már több mint harminc éve ez megy és már nagyon unalmas. A Szabadság-szobros fellépéssel gyakorlatilag beleolvadtak a Grammy stílusába - újabb felejthető díjátadón vagyunk túl. Ráadásul a vicceskedni próbáló, de talán a legidegesítőbb Grammy-host díját kiérdemlő James Corden volt a házigazda.
Íme néhány más kategória is a rend kedvéért:
Az év felvétele: Bruno Mars - 24K Magic
Az év albuma: Bruno Mars - 24K Magic
Az év dala: Bruno Mars - That's What I Like
A legjobb új előadó: Alessia Cara
A legjobb szóló popelőadás: Ed Sheeran - Shape of You
A legjobb énekes poplemez: Ed Sheeran - ÷ (Divide)
Legjobb popduó/popcsapat előadás: Portugal. The Man - Feel It Still
A legjobb rapdal: Kendrick Lamar - Humble
A legjobb urban contemporary album: The Weeknd - Starboy
A legjobb alternatív zenei album: The National - Sleep Well Beast
A legjobb rockalbum: The War on Drugs - A Deeper Understanding
A legjobb metálzenei előadás: Mastodon - Sultan's Curse
A legjobb dance/elektronikus album: Kraftwerk - 3-D The Catalogue
A legjobb filmzene: La La Land