Elérkezett 2017 utolsó napja, így eljött az alkalom a számvetéshez is. Megannyi örömteli és szép, ill. szomorú élményt viszünk tovább magunkkal. Most koncentráljunk a pozitív dolgokra és lássuk a rengeteg idei lemez közül a legjobbakat! Kristóf listája következik.
2017-ben talán nem jött ki annyi évtizeddefiniáló album, mint a korábbi évtizedekben, viszont így is szép termésben volt részünk. Top 10-es lista következik a legjobb külföldi lemezekből.

10. Wire: Silver / Lead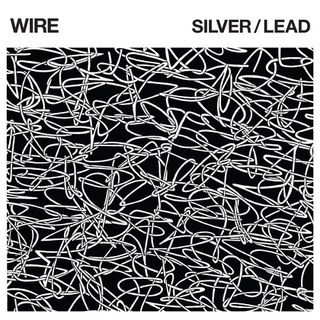 A már több mint 40 éve aktív legendás zenekar az utóbbi időszakban minden évben új albummal jelentkezik. 2015 óta bérelt helye van az év végi összeállításokban. Nyoma sincs a nosztalgiának, fel se tűnik, hogy a tagok már hetven felé közelítenek. Colin Newman és Graham Lewis újra menővé teszi a poszt-punkot. 
9. Roger Waters: Is This the Life We Really Want?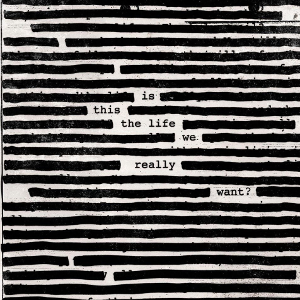 Roger Waters újra mérges és mindenki tudja, hogy ez áll neki a legjobban. A 74 éves ikon véleményem szerint megalkotta a legjobb Pink Floyd utáni szólóalbumát. Az erős társadalmi és politikai üzenetek ellenére könnyebben emészthető, mint korábbi rockoperái és Nigel Godrich sztárproducer is kihozza belőle a maximumot. 
8. The War On Drugs: A Deeper Understanding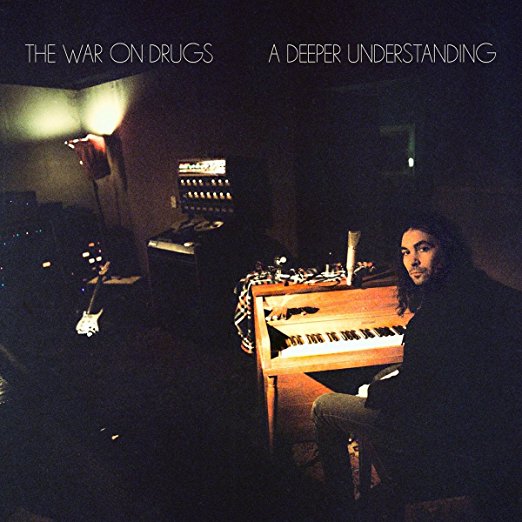 Adam Granduciel első nagykiadós albumának készítésekor nem kellett korlátokba ütköznie, az Atlantic Records hagyta dolgozni. A 2014-es Lost In The Dream sikerén és bevált receptjén alapszik a Deeper Understanding. Alapvetően Granduciel stúdiótechnikai zsenialitása kerül a középpontba - ezt a lemez borítója is hangsúlyozza. Hosszúra nyújtott dalok, Wall Of Sound, érdekes gitár és szintetizátor hangzások, mi kell még? Ennek ellenére az előző albumot nem múlja felül, inkább a hangzás és az atmoszféra érdekes, mintsem a dalok. 

7. Algiers: The Underside of Power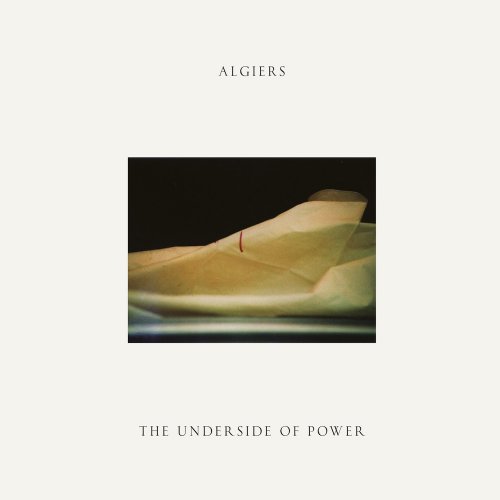 Az atlantai Algiers a közelmúlt egyik legérdekesebb zenei projektje. A punk, a blues, az elektronika, az afrobeat és a gospel eleminek keverékével született meg a "dystopian soul"-nak keresztelt hangzásuk. Az egyik legjobb élőzenei élmény mostanában, január 29-én fellépnek az A38 hajón! A 2015-ös debütáló albumuk után a trióhoz csatlakozott Matt Tong dobos is (ex-Bloc Party). A The Underside of Power egy kiforrott mestermű, amit átitat a sötét disztópikus hangulat és a zenekar elképesztő energiája. 
6. Liam Gallagher: As You Were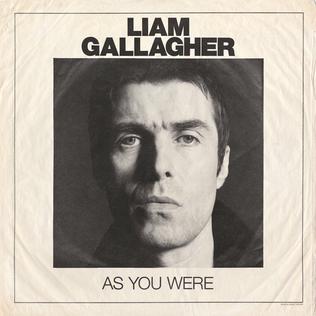 A zűrös múltú ex-Oasis frontember a rövid életű Beady Eye után egy kis időre eltűnt. Viszont idén első szóló albumával és nagyszabású turnéval jelentkezett. Az As You Were visszahozza Liam John Lennon imádatát és az Oasis hangzást is, mégis nem múltba révedő, hanem egy dögös, friss hangzású modern lemez lett. Persze ehhez nagyban hozzájárult Greg Kurstin sztárproducer is. Liam elmondhatja magáról, hogy idén jobb dalokat írt, mint fivére, Noel. (Egyedüli hiányérzetem, hogy a Tame Impalát megidéző Dosen't Have To Be That Way csak bónusz dalként jelent meg.) 
5. The Queens Of The Stone Age: Villians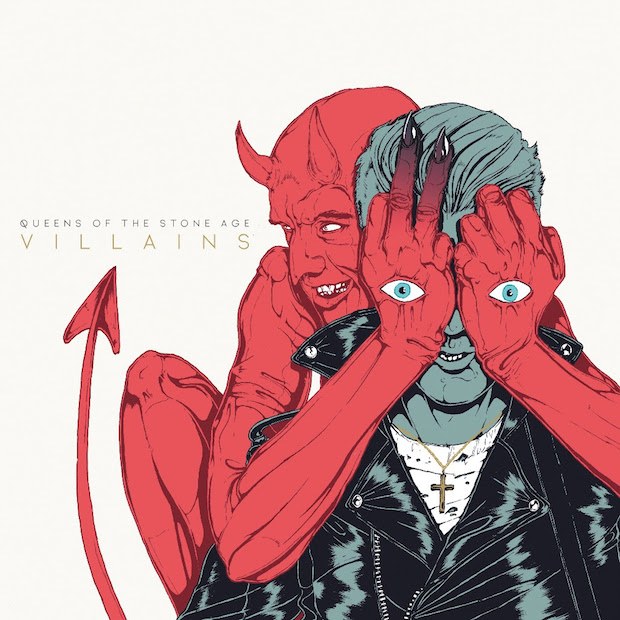 A Queens Of The Stone Age-re szokás azt  mondani, hogy a modern aréna hard rock megmentői. Ez részben igaz, csak ők ugye erős stoner múlttal rendelkeznek, ami aztán nem túl mainstrem. Négy év kihagyás után érkezett a Villians a Like Clockwork után, ami a Songs For The Deaf (2002) óta magasan a legjobb lemezük volt. Az első kislemezként megjelent The Way You Used To Do táncolható ritmusaival sokaknak túl éles váltás volt és egyből Mark Ronson producert okolták. A pop producer alkalmazása valóban váratlan húzás volt, de szerintem csak jót tett a lemeznek – kellett az új hangzás így négy év után. A The Evil Has Landed megmutatja a zenészek hangszeres tudását és kiváló összhangját. A Head Like a Haunted House egy igazi koncert banger, míg az Iggy Poppal eltöltött időkből származó  Feet Don't Fail Me Now könnyen felférhetne az első két lemezre is, olyan jól sikerült. Nyáron jönnek kis hazánkba - fejekre, kamerákra vigyázni! 
4. Sun Kil Moon: Common as Light and Love Are Red Valleys of Blood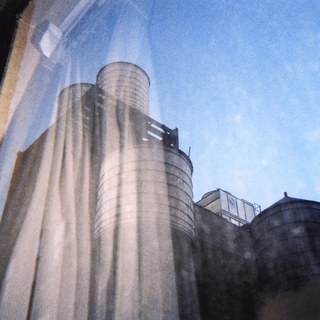 Míg a 2014-es Benji Mark Kozelek talán a 2010-es évek egyik legnagyobb folk mesterműve, azóta az ötvenhez közelítő dalszerző projektjei felemásan sikerültek. Idén februárban viszont talán az eddigi legnagyszabásúbb munkájával érkezett. Common as Light and Love Are Red Valleys of Blood-nak még a címe is nehezen emészthető, nemhogy több mint két órás játékideje. Mark Kozelek a szavak embere: néhány hónap történését meséli el, miközben hosszas leíró kitérőket tesz tízperces mantráiban - nem mindenki fogja ezt az én-központúságot értékelni. Mivel Sun Kil Moon album, nem maradhat el a halál tematizálása nélkül, de Mark osztja rendesen Trumpot, a közösségi médiát, a hipsztereket, a transzvesztitákat - egyszóval szinte mindenkit.  A kétórás nosztalgiázás nem könnyű darab, de a hangzás megváltozott, a gitárt felváltotta az elektronika – a Benji óta a legjobb munkája. 
3. King Krule: The Ooz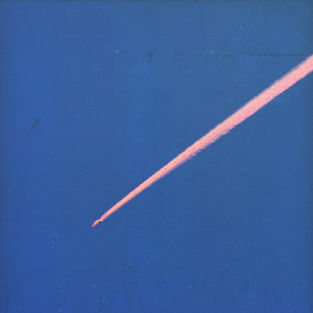 A 2012 körül berobbant vörös hajú brit srác érzelmes, mély hangjával és jazz-zel színezett gitárballadáival elvarázsolta az indie rajongókat. 2013-as debüt albuma után az útkeresés évei következtek. A The Ooz erre a kaotikus korszakra reflektál. A dalszerző ritkán látott törékenységében és dezorientáltságában jelenik meg. Változás a hangzásban az elektronika és a programozott alapok, de még mindig a jazz akkordok és Archy Marshall lehengerlő mély hangja alkotja a lemez egészét. 
2. Kendrick Lamar: DAMN.
Kendrick Lamar a 2010-es évek legfelkapottabb rappere lett olyan lemezekkel, mint a 2012-es Good Kid, M.A.A.d City, vagy a 2015-ös To Pimp A Butterfly, ami valószínűleg minden idők egyik legjobb rap albuma. A korábban társadalomkritikus Lamar most sokkal inkább magába néz és számot vet az életével, karrierjével. A HUMBLE., a DNA., az ELEMENT, a FEAR., a GOD. és a DUCKWORTH. felidézi saját és az egész emberiség gyarlóságait. Az alapok továbbra is érdekesek - vegyülnek a modern beatek és a To Pimp A Butterfly jazz-zes hatásai.  
1. LCD Soundsystem: American Dream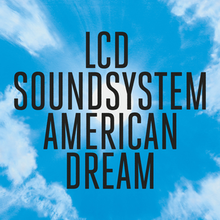 James Murphy a 2000-es évek közepén robbant be az elektronikus, dace-punk, poszt new-wave projektjével. A 2005-ös debütáló album és a 2007-es Sound Of Silver kultikus albumok, viszont a 2011 után az LCD feloszlott. Viszont Murphy nem tudott sokáig tétlen maradni, így 2015-ben újra összehívta zenésztársait, és 2017-re elkészült az American Dream, ami az első két album zsenialitásához fogható. Murphy humora és szatírája ismét valahol a könnyed party és a világvége hangulat között helyezkedik el, miközben az év legjobb dance alapjait tárja elénk.  
Futottak még:
Tyler, The Creator – Flower Boy
Beck - Colors
Mac Demarco - This Old Dog
Robert Plant: Carry Fire

The xx - I See You
The National - Sleep Well Beast
Father John Misty - Pure Comedy (épphogy lemaradt a top 10-ből.)
Thundercat - Drunk
Oh Sees - Orc
St Vincent - MASSEDUCTION
Slowdive - Slowdive
Ride - Weather Diaries
Legnagyobb csalódások:
Foo Fighters: Concrete and Gold
U2 - Songs of Experience
*Update: Kedvenc paródia album, amit imádtam:
Pink Guy - Pink Season
A bejegyzés trackback címe:
Kommentek:
A hozzászólások a vonatkozó jogszabályok értelmében felhasználói tartalomnak minősülnek, értük a szolgáltatás technikai üzemeltetője semmilyen felelősséget nem vállal, azokat nem ellenőrzi. Kifogás esetén forduljon a blog szerkesztőjéhez. Részletek a Felhasználási feltételekben és az adatvédelmi tájékoztatóban.