Samantha Fish
Samantha Fish a kortárs blues nemcsak egyik legtehetségesebb képviselője, de egész biztosan a legjobb előadóművészi képességekkel bíró zenésze. A kansas-i gitáros-énekesnő ereditleg dobolni kezdett gyerekkorában, ám szüleit annyira zavarta a zajos hobbi, hogy tizenöt évesen inkább hangszert váltott és a gitárhúrockat választotta. Az otthonról hozott zenei örökség leginkább a blues és a hatvanas-hetvenes évek klasszikus rockja volt. (Érdekes, hogy ugyanebből a fészekből nővére nem egy blues-rockos irányba repült ki, hanem a funkynak kötelezte el magát, ő is zenész lett ugyanis.) A pletykák szerint a tini Samantha még a helyi blues-koncertekről is képes volt a vége előtt hazamenni, hogy este tudjon gyakorolni kicsit.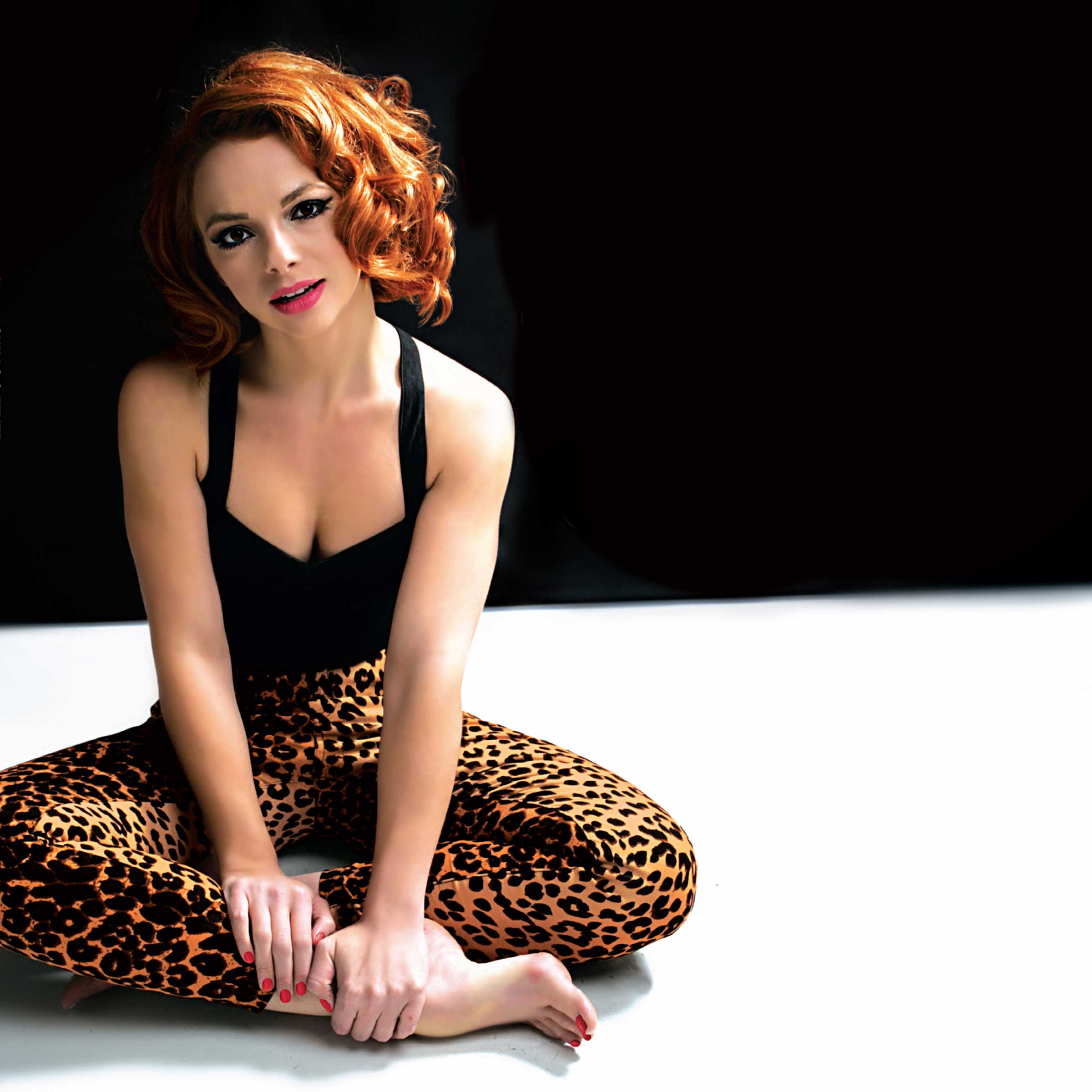 Eleinte mindenféle jam sessionökön és a helyi bandák mellett lépett fel, ám hamar saját utat kezdett járni. Megalapította blues bandjét, aminek egy korai koncertfelvételét ki is adták 2010-ben. Innen ismerte meg Mike Zito gitáros-producer, akinek a hathatós közbenjárására közös Girls With Guitars turnéra indulhatott és albumot adott ki két másik fiatal tehetséges gitárosnővel (Dani Wilde - gitár, Cassie Taylor - basszus) 2011-ben. A lemezre mindhárman vittek pár saját számot, amiket közösen játszottak fel. Rendkívül dinamikus anyagot hoztak létre, és stílusuk is megkülönböztethető, bár ekkor még egyikük sem találta meg azt a saját hangot, amit ma hallhatunk tőlük. A gyors sikeren felbuzdulva még ugyanabban az évben megjelent első saját LP-je is, a Runaway.
2012-ben kiadott még egy albumot a Taylorral és Wilde-dal, aztán végleg a saját útján kezdett járni. Ebben nem hátráltatták a kritikák és a közönség sem, ugyanis további lemezeit és megannyi nagy koncertjét elégedetten fogadták (mint fentebb írtam, különösen energikus és elbűvölő erejű előadónak számít a színpadon). 2013-ban kiadta Black Winds Howlin'-t, 2015-ben pedig megjelent alighanem a legjobb munkája, a Wild Heart. 
Fish olyan előadó, aki nagy súlyt fektet a gitárra és a szólókra, ugyanakkor sokkal színesebbek a dalai, mint a legtöbb mai blues-gitárosé, ti. nem csak jól megszokott ritmusokat és dallamokat hallunk tőle (nem mintha ezek a klasszikusok nem lennének elég jók). Ha meg szeretnénk ismerni a blues új hullámát, a kortárs generációt, akkor nála kevesen reprezentálhatnák jobban ezt a csoportot. Tagadhatatlanul a klasszikusokból táplálkozik (pl. Buddy Guy és Howlin Wolf) és tagadhatatlanul különbözik tőlük. Azt vallja, hogy mindenkinek megvannak a maga személyes családi, magánéleti problémái, amiket ő legjobban a blues nyelvén, ezen a tipikusan amerikai módon tud kifejezni.
Egyéni stílusa és orgánuma könnyen felismerhető. Vannak rockosabb dalai (pl. Roadrunner, War Pigs-feldolgozás), mások tiszta, a szólóknak nagy teret hagyó blues nóták (pl. I Put A Spell On You, Shake 'Em On Down), de kifejezetten nyitott az akusztikus hangszereléssel előadott balladákra is. Utóbbira jó példa a Lost Myself, amit egyes kritikusok egyenesen rádiósláger-kompatibilisnek minősítettek. Koncertjeit nézve azonban megbizonyosodhatunk róla, hogy a kiváló lemezek csak élőben hangoznak jobban. Ha lehet, tud mélyíteni a balladák hangulatán, jobban be tudja vonni a szólókba közönségét.
A sokszínűség tetten érhető felszerelésén is. Sok-sok gitárját és pedálját egyes hangszergyűjtő zenészekkel ellentétben rendszeresen használja, mindegyiknek meg van a maga helye. Két legjellegzetesebb elektromos gitárja a kis doboz alakú színes, ill. a saját kezűleg kivágott és felragasztott halacskás mintás példány. Nemrég bemutatót is tartott a műkedvelőknek:
A hosszú klasszikus szólókkal teletűzdelt, őszinte dirty blues dalokról és a laza, magával ragadó előadásmódról ismert Fish a régi vándorgitárosokra emlékeztetett, így ismertük és szerettük. Aztán jött 2017, ami sok új kedvelőt és néhány tősgyökeres rajongó fanyalgását hozta. Ennek oka a két új album (a Chills & Fevers és a Belle of the West), ami egyértelmű váltást jelent az életműben. Kezdjük előbbivel. Mint említettem, a klasszikus blues-rock alapokon mozgó Fish váltani szeretett volna, új utakat találni. Az útkeresés éveként kell tehát felfognunk ezt az időszakot: a művésznő nem kívánta elhagyni a blues műfaját (nem is teszi), de az erőteljes fúvós kíséret behozatalával ötvözni kívánja az anyaműfajt a soullal és a klasszikus dzsesszel. Sőt, néhol még a country-val (Little Baby) és a rockybillyvel is (I'll Come Running Over). Nem titkolom, nem vagyok kritikátlan az új lemezzel, de alapvetően bejött ez a munkája is. Azt joggal fájlalja sok rajongól, hogy a rockos hangnem csaknem teljesen eltűnt a Chills & Feverről. Ugyanakkor nem biztos, hogy számon kell kérni ezt a jelentős, de egyáltalán nem radikális stílusváltást, ha az új dalok amúgy színvonalasak. Márpedig ez a helyzet.
Amit inkább tartok hibának, az a gitár teljes háttérbe szorulása egyes számokban. Jóllehet, a legtöbb dal erős gitár intróval indul (a lemez első harmadát leszámítva majd mindegyik) és valójában többször ugyanazt a tiszta blues-t halljuk, mint a korábbi LP-ken. Csakhogy a manapság divatos nosztalgikus jazz-hangulatot idéző fúvós kar agyonnyomja a számokat, és ez alól nagyon kevés kivétel van (a He Did It, a You Can't Go és a Crow Jane). Pedig kár volna egy ennyire a saját hangszeres tudására támaszkodó előadónak elhagynia a gitáros dominanciát. De nem hiszem, hogy jó magyar kritikus módjára meg kéne ásnunk Samantha sírját és rögtön arról beszélni, hogy adta el magát. Ez az album jó. A probléma a kiforratlansága, ti. nem sikerült elsőre jól eltalálni a hangsúlyokat. Az újabb koncertfelvételeken viszont érződik, hogy Fish nem felejtette el a gitárt: példának okáért az Either Way I Lose blues-ossága a lemezen abszolút nem jött ki, a koncerteken azonban jó hosszú szólót kap. Nem beszélve arról a kicsit sem elhanyagolható aspektusról, hogy 2017-et megelőzően soha nem használta még ilyen virtuóz módon a hangját az énekesnő.
A legújabb lemezzel teljesen más a helyzet. Míg a Chills & Fever esetében aránytévesztésről volt szó, itt megtörtént a radikális váltás. Mégpedig a country irányába. Mi több, ez a lemez az első másodperctől az utolsóig country. Gitárszólók jóformán nincsenek, van helyette hegedű (csak semmi pejoratív felhang). Zenei szempontból szépen kimunkált anyagról van szó és könnyen lehet, hogy - pusztán hangulatát tekintve - korábbi munkáinak ,,szakadtságához" közelebb került ezzel a próbálkozással, mint idei első lemezével. Ám a gitár mégannyira sem szólal meg, mint a Chills & Feveren és a blues is eltűnt. Egyfelől nem vádolható igénytelenséggel a Belle of the West, de a serpenyő másik felében bizony kétség kívül érezhető a szándék a muzsika populárisabbá tételére. Mindamellett, hogy a country cseppet sem tartozik kedvelt műfajaim közé, az elfogulatlanság megköveteli tőlem a korrektséget kedvenc kortárs zenészemmel szemben. Minden nyilatkozatából kiderül, hogy a stíluskeverést egyáltalán nem csupán a nagyobb közönség megnyerésének vágya motiválta (mondjuk azzal sem lenne önmagában semmi baj, ha valaki ilyen magas színvonalon teszi). Sokkal inkább van szó korábban is ott szunnyadó dallamok felszínre hozataláról és némi kísérletezésről. Fish többször elmondta már, hogy nem szereti élesen elkülöníteni a műfajokat és csak egyben létezni. Szerinte hagyni kell lélegezni és a saját modern útját járni a zsánereket. A Belle of the West pedig igazán modern country album.
Az elmúlt időszakban adott koncerteken - legalábbis a youtube-felvételek alapján - egyértelműen a Chills & Fever került előtérbe és kevesebbet kapunk a tiszta blues-ból, ill. még kevesebbet a rockból (bár az is előfordul). Ez viszont természetes dolog két friss album után. Hogy merre tovább, kiderül 2018-ban. A koncertek alapján stílusát egyértelműen megtartotta Samantha Fish, csak alakított rajta. A kísérletezés és a sokszínűség jó dolog, a nagy kérdés csk az, hogy hova érkezik meg végül.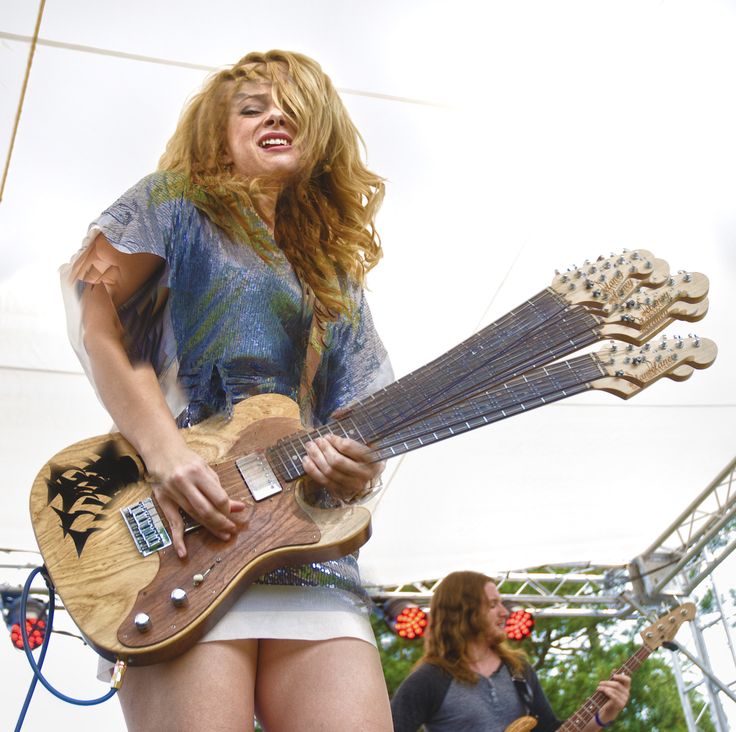 A bejegyzés trackback címe:
Kommentek:
A hozzászólások a vonatkozó jogszabályok értelmében felhasználói tartalomnak minősülnek, értük a szolgáltatás technikai üzemeltetője semmilyen felelősséget nem vállal, azokat nem ellenőrzi. Kifogás esetén forduljon a blog szerkesztőjéhez. Részletek a Felhasználási feltételekben és az adatvédelmi tájékoztatóban.