R.E.M. - Automatic For The People (25th Anniversary Edition) (2017)
A legendás R.E.M. a 90-es évekre reinkarnálódott. Az 1992-es Automatic For The People nem várt kritikai és kasszasiker lett, máig az együttes és a 90-es évek egyik legjobb lemezének tartják. A 25 éves évforduló kapcsán a már feloszlott zenekar újra kiadta nagy becsben tartott munkáját felújított, újracsomagolt kiadásban. Podcastünkben megemlékezünk az alternatív rock egyik fontos lépcsőfokáról.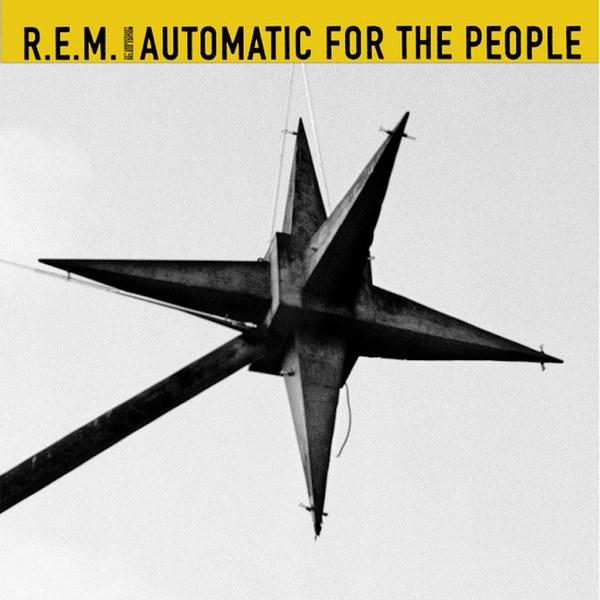 2017. november 10-én kiadásra került a R.E.M. - Automatic For The People (25th Anniversary Edition) 4 oldalas bakelites és egy 3 lemezes deluxe CD-s formátumban. A CD-n egy exkluzív 1992-es koncertfelvétel és eddig kiadatlan demók találhatók. Az alábbi videóban Mike Mills és Michael Stipe csomagolják ki a felújított kiadást, miközben a legendás fotóssal, Anton Corbijnnal sztorizgatnak a nagy hatású lemezről.
A kezdeti nagy hatású collage rock/jangle pop időszak után a 80-as évek végén leszerződtek a Warner Bros.-el és kiadtak két nagy sikerű albumot (Green, Out of Time). Az 1992-es Automatic For The People egy sötétebb lemez, az halál, a magány és a gyász kérdéseivel foglalkozik. Olyan számok jelentek meg rajta mint a Drive, az Everybody Hurts, a Nightswimming vagy a Man On The Moon. Mike Mills és Peter Buck szerint is ez a legjobb R.E.M. album. Hamarosan mi is rangsoroljuk a diszkográfiájukat, addig is hallgassátok meg az albumról készült podcastünket.
A bejegyzés trackback címe:
Kommentek:
A hozzászólások a vonatkozó jogszabályok értelmében felhasználói tartalomnak minősülnek, értük a szolgáltatás technikai üzemeltetője semmilyen felelősséget nem vállal, azokat nem ellenőrzi. Kifogás esetén forduljon a blog szerkesztőjéhez. Részletek a Felhasználási feltételekben és az adatvédelmi tájékoztatóban.