Middlemist Red: Ripple Soul
A Middlemist Red 2013-ban robbant be a köztudatba, mint egy ígéretes fiatal neo-psych rock banda. Azóta már 2 nagylemezen, számos európai turnén és tehetségkutatón túl vannak már. Vajon a pont egy éve megjelent Ripple Soul meghozta a kiforrott Middlemist Red hangzást, vagy még mindig az útkeresés fázisában vannak?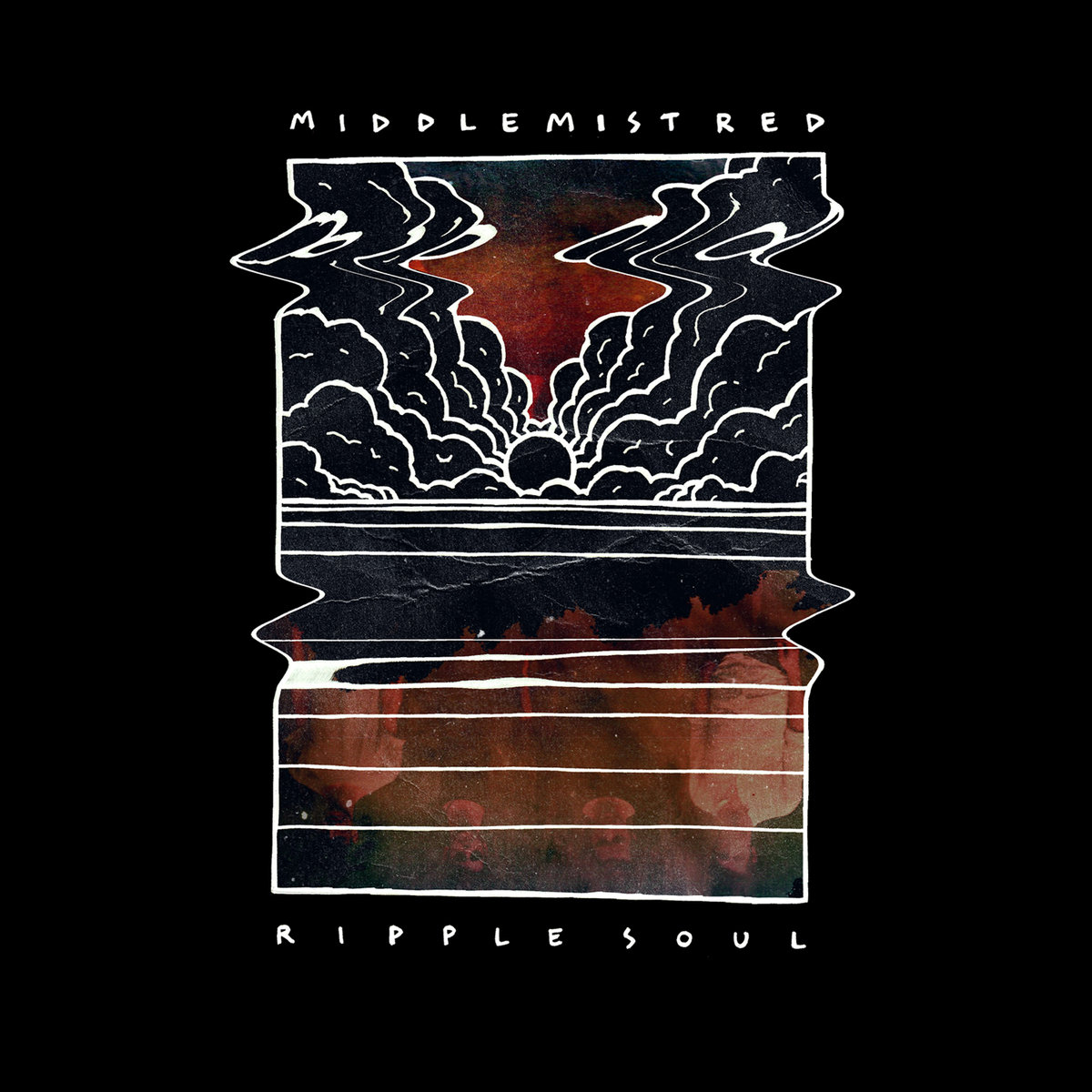 2014 fontos év volt a budapesti zenekar számára: megjelent az első albumuk a Supersonic Overdrive, amin olyan számok szerepeltek mint a Single Switchero, ami megnyerte az Indexes és a Deezer-es dalversenyt , illetve a Multicolored Drive, ami a díjnyertes Tiszta szívvel c. magyar filmben tűnt fel. Beindult a szekér, sorra léptek fel fesztiválokon, a Parkban, a Hajón és sok más helyen. A Supersonic Overdrive egy kimagaslóan jól szóló debütáló lemez, egyedi hangzással, csomó érdekes ötlettel.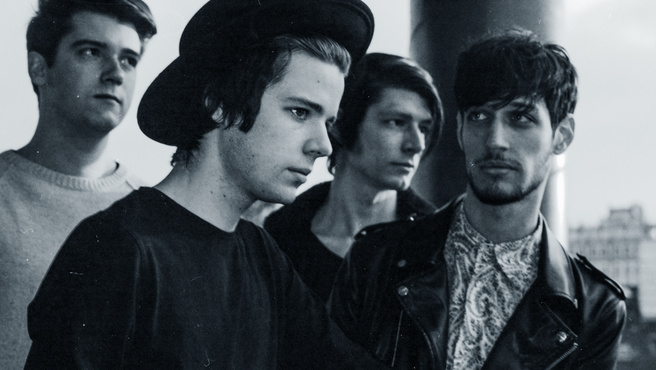 A kimerítő koncertezések után Supersize Recording stúdióba vonultak Miskolczi Márton producerrel, hogy felvegyék a következő albumukat, de alkotói válságba kerültek, nem tudtak közösen dalokat írni. 2016 elején azért megjelent az Evermore, amit a következő album húzódalának szántak. A stílusváltás azonnal megfigyelhető: mintha a shoegaze és az ambient hangzások irányába indultak volna el - a dal fő motívumát szintetizátoron játssza Papp Dávid gitáros. A dalhoz készült film egy korai My Bloody Valentine vagy Ride klipekre emlékeztet. 
Később több dalt közösen nem tudtak írni, így végül Nóvé Soma (ének/gitár) demóiból állították össze az új albumot, aminek hangzása összességében megtartotta az Evermore új elemeit. A szintetizátorok és a basszus előtérbe kerülnek, a gitárok kicsit hátrébb. A lemezen kísérleteznek ambient hangzásokkal (Sense of Place) és programozott szinti loop-okkal (Illuminair), miközben eléggé úgy szól az egész, mint az ausztrál Tame Impala. Míg a külföldi inspiráció legutóbbi, 2015-os Curents c. albuma inkább visszalépés volt, addig a MMR esetében a Ripple Soul egyértelműen előrelépés. Az első albumnál jóval összeszedettebb lemez lett a Ripple Soul, a közönség is jól fogadta, csak az album stream 60 ezer megtekintés felett jár a Youtube-on.
Ugyanakkor bármennyire összeáll a hangzás - amiben kiemelendő Papp Dávid szintetizátor ötletei és Deli Soma basszusgitár játéka -, mintha az énekdallamokra és harmóniákra kevesebb idő jutott volna. Fogalmazhatunk úgy, hogy Nóvé Soma dalszerzői tehetsége inkább megmutatkozik az albumon, mint énekesi tehetsége. Sokan Ian Curtis-hez hasonlítják a hangját, ami nem feltétlenül dicséret. A Joy Division tragikus sorsú énekesét inkább szerettük színpadi jelenlétéért és könnyfakasztó szövegeiért, mint az énekesi tehetségéért. A frontember nem tűnik ki annyira kortársai közül személyének varázsával illetve sajnos a Middlemist Red szövegei túl sablonosak ahhoz, hogy elég érdekes legyen a mély, kiforratlan énekdallamokkal. Bár sokadik hallgatásra talán kifejezetten ez adja a lemez báját.
Nóvé Soma nem csak zenészként vett részt a munkálatokban, ő készítette az artworköket - minden számhoz készült egy borító. Hamarosan meg fog jelenni egy animáció az Illuminair c.dalhoz, szintén a frontember munkája nyomán.
Az albumot sikeresen bemutatták 2016 decemberében az A38 hajón, ahol az összes számot eljátszották. Azóta is a Ripple Soul dalai teszik ki a koncertjeik gerincét.
Middlemist Red - Ripple Soul (megjelenés: 2016.11.19.)
1.Drifter in the Dark
2.Silverline
3.Evermore
4.Perfectly Blue
5.Perfectly Blue (Part B)
6.Sense of Place
7.Illuminair
8.Mellow
9.From the Corner of My Eyes
10.Vanishing Point (a dalról nevezték el az idén szeptemberben nagy sikert aratott pszichedelikus rock fesztivált)
A bejegyzés trackback címe:
Kommentek:
A hozzászólások a vonatkozó jogszabályok értelmében felhasználói tartalomnak minősülnek, értük a szolgáltatás technikai üzemeltetője semmilyen felelősséget nem vállal, azokat nem ellenőrzi. Kifogás esetén forduljon a blog szerkesztőjéhez. Részletek a Felhasználási feltételekben és az adatvédelmi tájékoztatóban.