Manapság gyakran megfeledkezünk a populáris zene szülőévtizedéről, a nyugati világ Aranykoráról, az ötvenes évekről. Holott a popzene gyökereinek többsége bizony nem a hatvanas években keresendő, hanem egy kicsit korábban. Mi sem bizonyítja ezt jobban, mint a társművészetek eredete. Ha kicsit megvizsgáljuk a modern populáris kultúra fősodorba kerülésének kezdeteit, például a beat irodalmat és a pop artot bőven köthetjük már az ötvenes évekhez is. A következőkben ezeknek az előzményeknek, a rock- és alapvetően a populáris zene modern gyökereinek feltérképezésére teszek kísérletet.
Természetesen nem lehet elválasztani a komolyzenétől és a klasszikus népi kultúrától sem a modern popzenét. Sőt, nyugodtan kijelenthető, hogy a komolyzene (főleg a reneszánsz és barokk, majd a tág értelemben vett avantgárd) és a népzenék (country, jazz/blues, kelta folklór) ugyanolyan fontos előzményei a popzenének, mint azok a huszadik századi gyökerek, amikről a továbbikban lesz szó. Nem mélyelemzésre vállalkozom, csupán röviden, vázlatosan-csoportosítva szeretném bemutatni azt a sokféle muzsikát, ami nélkül nem lett volna Beatles, Doors, Led Zeppelin, Duran Duran, Cure ésatöbbi. 
1. Blues
A dirty blues, ahogy sokan mondják, vagyis az afroamerikaiak népzenéjének egy szelete kiváltképp fontos előzmény. Hogy pontosan hogy alakult át dzsesszé, azt most hagyjuk, itt foglalkozzunk csak a huszadik századi blues zene hatástörténetével. A századelőn még élt az a hagyomány, ami pl. Magyarországon is aktívan működött és fejlődött (a népzene). Csakhogy az USA-ban nem prímások járták a falvakat, hanem egyszerű fekete gitárosok énekelték fájdalmas és boldog dalaikat, és próbáltak ebből megélni valahogy. Érdekes végignézni azt is, hogy hányféle blues létezett, ugyanis ahogy a magyar népzene változott tájegységről tájegységre, Amerikában is létezett a híres delta blues-tól kezdve texas blues-ig sok-sok irányzat. Ezek a gitárosok (mint pl. a népszerű Robert Johnson) járták a vidéket és előadták dalaikat. Hatásuk elsősorban a klasszikus rockzenén figyelhető meg, a nyolcvanas évekre a jazzes-blues-os alapok egy időre kivesztek a fősodratú zenéből. Csak összevetésképpen lássunk egy példát, ahogy minden idők egyik legjobb és legnagyobb hatású rockbandája, a Cream (Eric Clapton, Jack Bruce, Ginger Baker) - akik rendszerint klasszikus blues-nótákat gondoltak újra - feldolgozta az egyik leghíresebb klasszikus bluesgitáros egyik népszerű dalát:

az eredeti

a feldolgozás
Nem feledkezhetünk meg persze egy másik fontos mérföldkőről sem a műfaj történetében, az elektronikus blues ötvenes évekbeli megjelenéséről. Ez a fordulat olyan nevekhez köthető, mint Muddy Waters, Howlin Wolf, BB King vagy John Lee Hooker. A későbbikben vegytisztán követte őket Jimi Hendrix, Albert King, Albert Collins, Buddy Guy és még sokan mások, de ami most a legfontosabb a számunkra: a fehér bandák első körben tőlük tanulták a fekete zene szeretetét. A Beatlestől a Zeppen át a Canned Heatig hatalmas befolyást gyakoroltak rájuk a felsorolt előadók. Néhány dal az elktronikus blues korai korszakából:

(nem mindegyik a lehető legrégebbi felvétel, inkább a legjobbak :-))
Kis fejtágításként érdemes még megemlíteni a blues egyik itthon kevéssé ismert, ám annál izgalmasabb alműfajának, a zydeco keresztapját. A műfaj ikonikus atyja egyik dalában tulajdonképpen ki is nevezi saját magát muzsikája hivatalos nagykövetévé.

Clifton Chenier: I'm The Zydeco Man
 2. Klasszikus jazz
A felsoroltak közül alighanem a swinges klasszikus jazz gyakorolta a legkisebb hatást a rockzenére, ám ha a hetvenes évektől kibontakozó újabb irányzatokra tekintünk, egyértelmű utalásokat látunk a régiek hagyományára. Igaz, a visszatekintés néha olyan komoly tragédiákkal is együtt járt, mint például a Baccara megjelenése, ugyanakkor olyan magas színvonalú kulturális teljesítmények is kinőttek belőle, mint az ABBA. Az Ella Fitzgerald vagy Sarah Vaughn fémjelezte stílus a későbbiekben leginkább a filmzenéket és a kortárs klasszicizáló kórusokat vagy dj-ket érintették meg. Nyilván nem a kisujjából szopta Parov Stelar sem az electro swinget. Megannyi kórus igyekszik ma visszaadni a húszas-harmincas évek életérzését, nem is sikertelenül. Hogy maradjunk az elődöknél, nézzünk egy-egy dalt az említettektől.
Ám a rockzene és a jazz szempontjából is rejteget a klasszikus szcéna néhány döntő fontosságú alkotót: nevezetesn Django Reinhardtot, a csonka kézzel szólózó gitárost (nem csupán Tony Iommi tanult tőle!) és Les Pault, az elektromos gitár fő megálmodóját és fejlesztőjét.
3. New Look és modern jazz
Az ötvenes évek totális forradalmat hozott: felrúgva a régi kereteket, új ruhákban kezdtek járni a fiatalok, a lazulás jegyében megjelent a modern nő (voltak híres modern nők korábban is, de az igazi áttörés ekkor következett be), a kultúra egyre inkább a realizmus, a fiatalok és a lázadás felé fordult, és ezzel párhuzamosan zenéjük egyre bonyolultabb és mélyebb alakzatokat kezdett kidolgozni, aminek a tetőzése persze a hatvanas-hetvenes évekre maradt. Ha azt mondom, James Dean, Bette Davis, Marilyn Monroe, Elvis Presley, Chuck Berry vagy Miles Davis, mindenki láthatja, hogy a hatvanas-hetvenes évek igazából az ötvenes években kezdődött.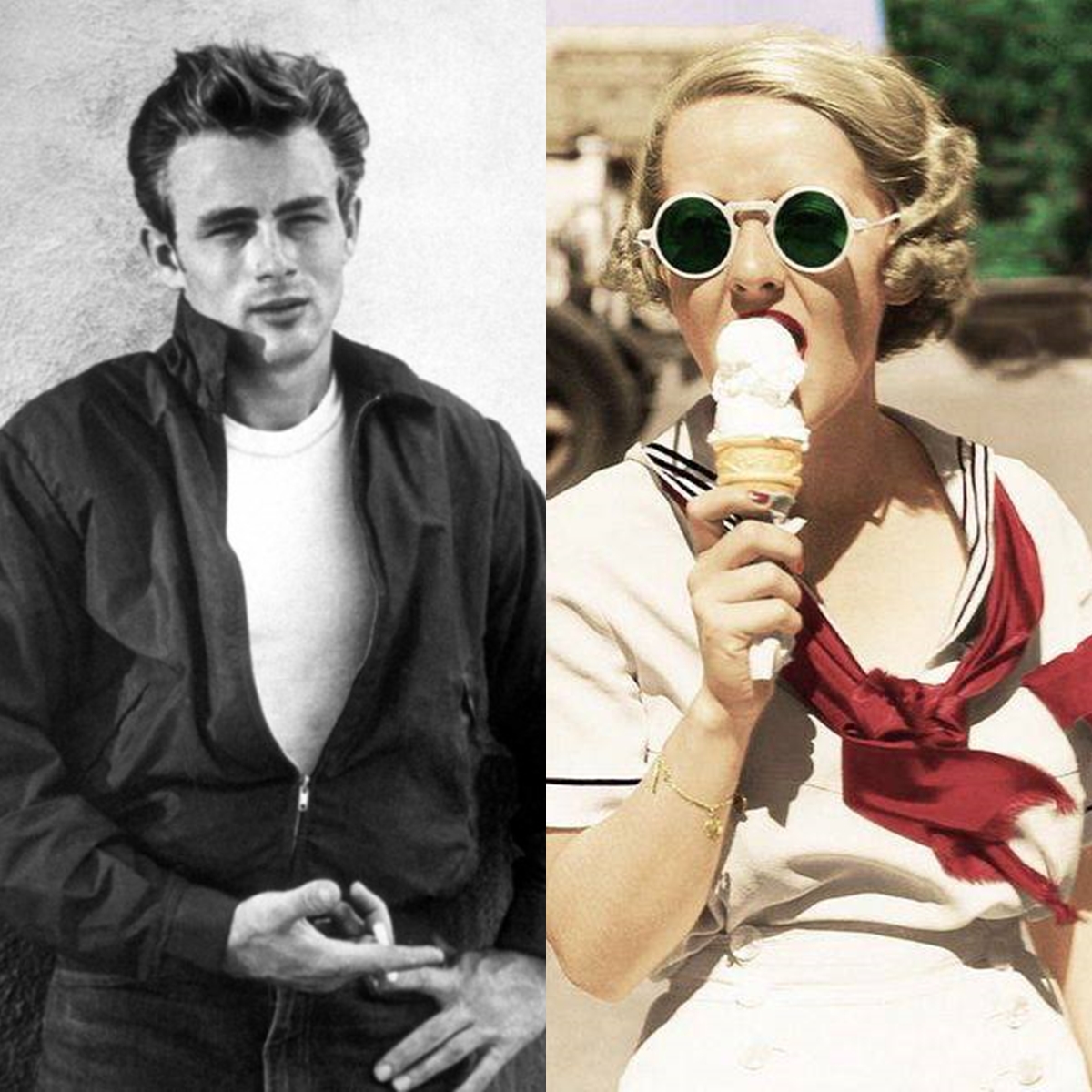 James Dean és Bette Davis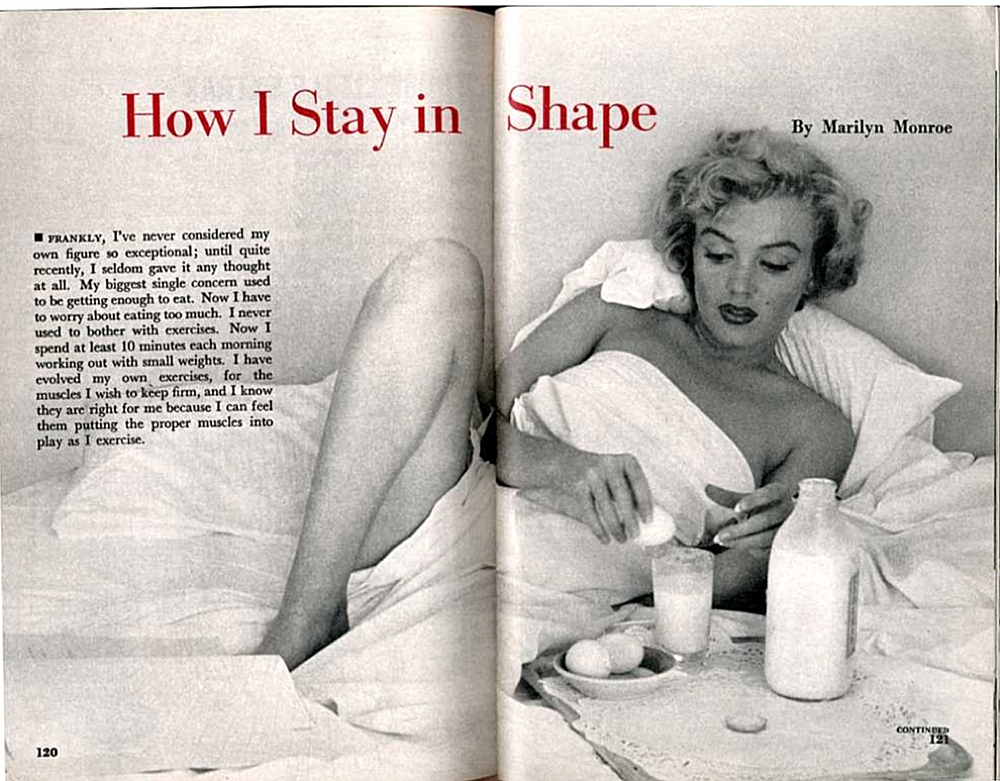 A zene szempontjából a legfontosabb, az új dzsessz megszületése, ami Miles Davis hathatós közreműködése nélkül sosem jött volna létre. Meg lehet említeni persze más - néhol instrumentális - rockos irányba kísérletező jazz-zenészeket, pl. Dave Pike-ot és beszélni kell Ray Charles-ról és kortársairól is. Illetve a későbbi idők nagy mesterét sem szabad elfelejteni, aki ugyan inkább köthető a hatvanas-hetvenes évekhez, mégis, a fusion/jazz-rock nem pusztán Miles Davis, de bizony Larry Coryell nélkül sem születhetett volna meg (nem véletlenül hívják a fusion keresztapjának).
És a populárisabbak...:

Ray Charles dala 1961-ben jelent meg
Chick Coreatól és Return to Forevertől (Corea, Al Di Meola, Lenny White, Stanley Clarke) , a progresszív rockon át (Yes, ELP, Pink Floyd stb.), a Deep Purple-t és a Led Zeppelint is ideértve, Tommy Bolinig, Billy Cobhamig, McLaughlinig vagy Jaco Pastoriusig a modern jazzre és a rockzenére tett talán legfontosabb hatás Miles Davis és a Davist gitárra lefordító Coryell.
4. Fifties rock and roll
A mainstream médiában nyilván az Elvis-jelenség hozta meg az igazi áttörést, bár az új jazz hatása sem volt teljesen elhanyagolható. A fiatalos kinézet és a youth cult filmek megjelenése rendesen borzolta a nyugodt amerikai külvárosok lakóinak kedélyeit, ugyanakkor olyan forradalmat indított el, ami teljesen átalakította a világot. Az akkor csak hangosnak, üvöltőnek gondolt dalok, amik a modern zenét fiatalossá és művészi rangra emelő előadók billentyűi és húrjai közül pattantak elő, teljesen meghódították a világot és fanatikussá tették az embereket, identitást adtak a társadalom egyes csoportjainak, generációinak. A rock and roll kezdetének, ha nagyon akarunk adni egy kezdőpontot, ajánlom Billy Haley 1954-es Rock Around The Clockját.
És a listát még lehetne sokáig bővíteni. Külön szót érdemelnek a rock and rollt különösen trendivé varázsló énekesnők, akik pl. Zalatnay Cinit is megihlették, Wanda Jackson és Brenda Lee.
A legtipikusabb ötvenes évekbeli zenék közül beszélnünk kell még egy fontos csoportról, a romanikus love songok világáról. Ezek a dalok olyan termékenységgel születtek az ötvenes évek második felében és a hatvanas évek elején, mint a mai rádiókompatiblis alkotások. Lehet őket nem szeretni, de nagyon kifejező és ártatlanul fiatalos dalokról van szó. Ezt a méltatlanul keveset emlegetett időszakot legjobban talán George Lucas első, csodálatos nagyjátékfilmje, az American Graffiti fejezi ki, érdemes a soundtrakcjét bogarászni kicsit. A tengerentúlon divatos high school songok és gospeles kórusművek (elég csak a Beach Boysra gondolni) sokat merítettek ezeknek az éveknek a dalaiból, a nyolcvanas évek pedig egészen egyértelműen ehhez az évtizedhez kívánt visszatérni (ld. a Vissza jövőbe-trilógiát vagy a fiatal Cindy Laupert).
A nyolcvanas évek ötvenes évek felé fordulását mi sem jelzi jobban, mint David Lynch nagysikerű Kék bársony c. filmje.
6. A hatvanas évek instrumentális hangszeres kísérletei
Ahogy fejlődött a rock and roll, újítások hada jelent meg. Ezek közé tartozott az az alapvető igény is, hogy a műfaj legfontosabb hangszereit és azok játéktechnikáját fejlesszék. Ez a folyamat tulajdonképpen ma sem ért véget, nagy korszaka azonban a hatvanas-hetvenes és a nyolcvanas évekre tehető. Az első gitáros és hammondos szólók már saját korukban is különleges jelentőséggel bírtak, nélkülük nem létehezhettek volna a későbbi nagy gitárosok és billentyűsök, műfajtól függetlenül. A legelső instrumentális gitáros banda a legendés Shadows volt, de hamar követték őket mások is.
És végül a hatvanas évek kiemelt jelentőségű és lavinaszerűen nagy hatású opusza:
Remélem, hogy sikerült valamit megmutatni a kultúránkat több mint fél évszázada uraló populáris zene huszadik századi legfőbb alapjaiból, különös tekintettel az ötvenes évekre. Nagy kérdés, hogy mi a popzene iránya 2000 után. Nemrégiben Bede Márton írt érdekes cikket, ezekre a felvetésekre reagálva. Hogy mi mennyiben értünk vele egyet vagy sem, hamarosan kiderül egy másik posztból. :)